5 things Windows 10 Mobile converts will love about iPhone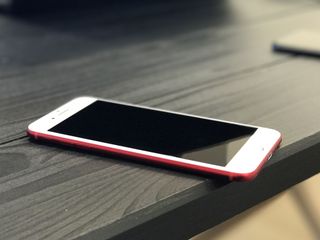 (Image credit: iMore)
The current state of Windows 10 Mobile is disheartening and it is forcing a lot of users to switch to competing platforms like Apple's iOS.
And lots of Windows 10 Mobile users are former users of a system that happens to have a lot in common with modern versions of iOS: Windows Phone 8.
Here's what Windows 10 Mobile users might love about iPhone.
1. Fluidity, speed, and performance
The animations on iPhone run at 60FPS, which results in liquid-smooth transitions when switching between apps or going back to the Home screen. The performance gets worse as new, more demanding updates get rolled out to older devices, but even old iPhones manage to keep decent performance while being many years old.
iPhones also perform well in general, and even with tri-core processors and 2GB of RAM (iPhone, 3GB of RAM in Plus models), they stack up very well against Android and Windows flagships, outperforming them in many cases. Most benchmarks result in iPhones being much more powerful than competing devices, so you can run demanding games or perform other heavy tasks if desired.
2. The apps
Imagine having every single app you'd need right at your fingertips. That's a dream Windows 10 Mobile users have been fantasizing about for a very long while. Windows phones have always struggled with app support and recent versions of the OS, unfortunately, failed to attract more developers. Apps such as Snapchat, banking apps, local traffic apps, and more are simply nonexistent on the platform.
It's not only about the quantity but also the quality. A lot of apps on the Windows store receive a lot less priority from the developers than the iOS, and even Android, versions because of the minimal market share. The apps are updated very rarely and they lack important features in many cases. They are often poorly designed, too.
This is not an issue with iOS. Most app developers see iOS as the highest priority platform to develop for and therefore put a lot of effort into making their apps available and a joy to use. This includes Microsoft and its own services, which are superior on Apple's platform, with the exception of Groove Music, which still lags behind the Windows version.
3. The support
No matter where you go, whatever you try to do, if it's meant to work on a smartphone, it will work with the iPhone. Windows 10 Mobile users are often left out when it comes to accessories, game controllers, NFC payment methods, and much more. As Windows 10 Mobile has a minimal amount of market share, a lot of manufacturers or developers don't see the need to support the platform. The iPhone often gets full support from third parties and therefore can control your drone, play your favorite game using a gamepad, or even control your whole smart home. iOS users are not treated like second-class citizens; instead, they get most of the focus and, therefore, the most polished experience.
4. Consistency
Windows Phone and even Windows 10 Mobile are often praised for their beautiful UIs. Unfortunately, Windows 10 Mobile didn't quite follow the steps of its predecessor. The system may look good, but it's very inconsistent and has a lot of different variations of Microsoft's Modern Design Language 2 (MDL2) instead of keeping itself to one of them. iOS doesn't have this issue. iOS keeps a strict and consistent design language across most first-party apps and many third-party ones as well. This makes the OS feel complete.
There are a lot of users staying with Windows 10 Mobile because of its design. It was once a fair thing to say, but with the release of MDL2, Microsoft brought iOS and Windows closer than ever before. Apple's Human Interface and Microsoft's Modern Design Language 2 are very similar, from iconography to the positioning of elements, with the biggest exception being the lack of a dark theme in iOS.
Most users would definitely be satisfied with a UI this close to what they got used to while using Windows 10 Mobile, and as iOS is very easy to learn, the smaller quirks one needs to get used to will resolve themselves very quickly.
5. Hardware
If you happen to prioritize build quality and a premium feel in a phone, the iPhone is a good choice. Windows 10 Mobile devices are often criticized for using cheap materials. The iPhone is made out of aluminum and glass, which not only looks good but also feels like a high-end product. There are a couple of Windows devices out there that come close to the iPhone, including the Alcatel Idol 4S, but Apple's offering is equally good if not better.
The software experience is excellent and won't make you feel like a second-class citizen, and the hardware perfectly accompanies this. There are some cons to the iPhone's design and the materials it uses — even the 7000-series aluminum Apple uses can be easily scratched. Thankfully, there is an enormous selection of cases for every iPhone model, even though using a case is not everyone's cup of tea.
iOS is a very robust system, and the iPhone is a very polished phone. Odds are that you will be happy with an iPhone if you are coming from Windows 10 Mobile and the money you spent on a shiny new iPhone won't be in vain.
Related stories from Windows Central
Get more iMore in your inbox!
Our news, reviews, opinions, and easy to follow guides can turn any iPhone owner into an Apple aficionado
Dennis Bednarz is the Editor-in-Chief at ModMy and a former writer for Windows Central. He has been a recognised member of the Microsoft community for years and has moved to technology hacking after the death of Windows 10 Mobile. He swears often and drinks tea like a mad lad. You can go ahead and follow him on Twitter at @DennisBednarz.