BT confirms acquisition of EE for £12.5 billion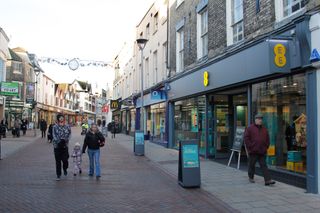 BT today announced that the company had agreed definitive terms to acquire UK mobile operator EE, the largest mobile network in the country, for £12.5 billion ($19 billion). Talks between the two parties have been well under way since late last year. A combination of cash and new ordinary shares will enable BT to make the purchase, absorbing 31 million subscribers in the UK.
Today's acquisition will not only bring BT back into the mobile operator market, but the move will also provide EE subscribers the chance to bundle BT services, including broadband, TV and fixed telephone, with their existing mobile packages. Telefonica remains in talks with Three owner Hutchison to acquire O2.
See the press release linked below for more details on BT's EE deal.
Source: BT
I'm a customer of both and I find it odd that I get roughly 10mbps from BT Broadband which is hard wired to the house, but my iPhone gives me 45-50mbps over EE. I accept I don't understand the different technologies but it's plain odd. Sent from the iMore App
Thank you for signing up to iMore. You will receive a verification email shortly.
There was a problem. Please refresh the page and try again.