China's Tencent will buy Clash of Clans developer Supercell for $8.6 billion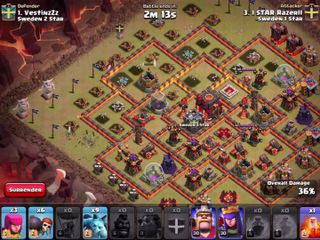 China-based internet giant Tencent Holdings will join partners to pay $8.6 billion to purchase an 84.3% stake in Supercell, the Finnish developer responsible for titles including Clash of Clans. As reported by The Wall Street Journal, the developer is valued at $10.2 billion and is the latest investment by Tencent who also owns Riot, developer of massively-popular League of Legends.
From the report:
Tencent has stated that Supercell's current management would retain operational independence to continue developing published titles as they see fit. The deal is set to be set in stone sometime in Q3 2016, subject to regulatory approvals.
Thank you for signing up to iMore. You will receive a verification email shortly.
There was a problem. Please refresh the page and try again.