Cityglance, the social networking app for commuters, arrives in the US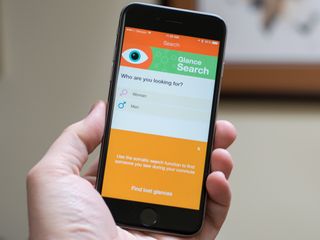 When I visit San Francisco, I always look forward to riding its BART subway system. In my experience, the subway goes pretty close to wherever a gaming journalist might need to visit. It's fast, safe, and best of all, affordable – quite the treat for someone whose hometown has only rudimentary public transportation.
One thing about the subway, though: most everybody keeps to themselves. The team at Cityglance and publisher 505 Games (makers of Terraria) intend to change that a little with their Cityglance social network and mobile app for Windows Phone, Android, and iOS. Already successful in Europe, Cityglance has just extended its reach to the United States as well. They call it the world's first social app designed for commuters, and it promises to make your trip better anywhere. And hey, it's free.
Make a profile and find friends
Upon launching the Cityglance app for the first time, users can opt to login with Facebook or create an account. The Facebook login gives you the option to prevent Cityglance from posting to your timeline, so don't worry about the app spamming your friends without permission.
Next you're encouraged to complete your profile by specifying hair color and length, eye color, build, and height. The app pulls your age from Facebook if connected. The idea is to allow Cityglancers to find people they have seen on previous commutes and connect with them. You could also just look for someone whose appearance floats your boat.
To find those specific people you've traveled with or passed by, you'll use the app's "Somatic Search" function. Indicate the gender, physical features, age range, the day you saw him or her, and the method of transportation (train, bus, or tram). Cityglance will then search its records and try to find that person.
The somatic search is an interesting idea, although the other person needs to use Cityglance as well for the search to actually be affective. Privacy and security concerns also spring to mind. Thankfully, the app never allows people to check or find out where you are. It's really just for finding people who have already traveled together.
Users can also add their Facebook friends or directly invite people to become Cityglance friends. Once you do, you can write messages to each other.
Making trips social
After setting up your Cityglance profile, the next step is to "Check in" when you use a public transportation system. Let the app ping your device's GPS to get your current position and then input the address or intersection of your destination.
With your destination set, you can now share thoughts, photos, and transport notifications in real time. Users can also report delays, malfunctions, etc. to help other travelers out.
The Cityglance service now supports more than 400 cities in Europe and the United States. The only question: which cities? The website and app don't list supported areas, so users will have to find out for themselves. In my experience, Cityglance sees my closest major city (Houston) but not my small city (which admittedly has almost no public transit). The service definitely supports New York City, and I wouldn't be surprised if it tracked San Francisco as well.
Cityglance aims to help travelers connect with each other and help improve the public transportation experience. If you want to make your daily ride a little more social, give it a try.
Get the best of iMore in your inbox, every day!
Paul started writing about games in 2003 with his first strategy guide (Bomberman Land 2) for GameFAQs. He continued writing guides while earning his B.A. in Literature. When Windows Phone launched in late 2010, the Xbox integration lead our hero to jump on board the platform. He joined Windows Phone Central as Games Editor at the beginning of 2011, going on to review over 125 mobile Xbox titles over the years. He now leads Windows Central's Xbox One coverage, personally specializing in developer interviews, indie games, controllers and accessories, and Twitch broadcasts. Paul loves games on all platforms; he goes where the games are. Although very busy with console coverage, he sometimes contributes gaming articles to iMore and Android Central.