Competition and Markets Authority in the UK clears the BT and EE merger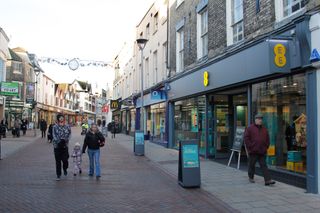 BT is set to merge with EE, and the company has just received the green light from the Competition and Markets Authority (CMA) in the UK. This body has approved the merger, which clears BT's £12.5 billion acquisition of EE to become the UK's largest mobile telecoms company. The CMA found that the merger of the two companies would not result in substantial lessening of competition in the UK.
According to findings:
Considering various potential outcomes resulting from the merger, such as the continued incentive to provide services to other providers on a wholesale basis, no evidence was found that could cause issues for the wireless and telecoms industries. The two companies operate largely in different markets. EE is a main player in the wireless industry, while BT has barely any share of the market. On the contrary, BT has and will continue to expand in retail broadband in which EE isn't a major competitor.
Source: UK Government
Effectively what this means is that the UK will have are 2 giant players in the TV and internet markets, each guilty of anti-competitive practices with regards to pricing and packaging of content and surprise, surprise, the competition people see nothing wrong - wonder how many slap-up meals it took to convince them of that!

Who are the TWO giants? With The new BT-EE, then Vodafone, Hutchison and Virgin, I count 4. Sent from the iMore App

Unless it's via a branding thing that I'm not aware of then Vodafone are not big in the internet and TV markets and there's lots of the UK that can't get Virgin because the cables don't reach quite far enough. There's already too many exclusive deals out there (you can only watch program x on channel z) and I only see this deal making things worse for consumers.

I sort of misunderstood your first post - I thought you were talking about mobiles rather than TV/Internet. I think the virtual networks are beginning to offer broadband but that doesn't help in the TV market. I agree that there needs to be more completion there.. I don't watch TV anymore, only Netflix but it's a shame for consumers when there's so many exclusives. Sent from the iMore App

With the O2 and 3 merger sure imminent now, there will only be two big networks, in BT/EE and 3 network/O2 virgin are no longer considered a top mobile network and Vodafone isn't bad but they're wzy too expensive. Posted via the iMore App

Yeah if it was just about mobiles then I don't think it's a problem or will change anything for the worse and perhaps you're right about internet which leaves TV. You can see that TV is where the money is with BT/Sky both offering cheap/free broadband if you subscribe to their TV services but you're still left with exclusives on the other system whichever way you go, sports fans in particular bear the brunt and expense of this
Thank you for signing up to iMore. You will receive a verification email shortly.
There was a problem. Please refresh the page and try again.