How to set up and use iCloud Photo Library on a Windows PC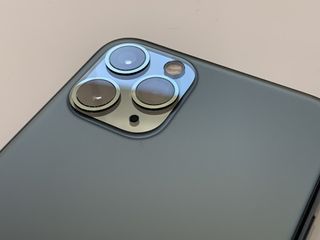 (Image credit: iMore)
Apple might prefer you use a Mac alongside your iPhone or iPad, but the company isn't silly enough to assume that folks would give up their Windows PCs and go all-in on its hardware just to get access to sync services across devices. As such, some of Apple's core cloud services are also available for Windows.
iCloud Photo Library is just one of those services: It's a relatively easy way to back up and share your iPhone and iPad's photos and videos with your PC. While you may not get as many features on your PC as Apple's macOS and iOS software provides, the company at least provides a comprehensive — if rudimentary — way to organize your iCloud Photo Library on a Windows PC. Here's what you need to know.
How to set up iCloud Photo Library on your PC
Before you do anything, you need to have iCloud for Windows installed and set up. The good news is that it's an easy process. The even better news is we have a complete guide to walk you through it, step by step.
On your PC, open the Start Menu and navigate to the iCloud folder.
Open the iCloud application.
In the box that pops up, check the box next to Photos.
Click on Options to choose how you'd like to sync your images.
Check the box labeled iCloud Photo Library to upload and store your PC photo library in iCloud.
If you'd like to automatically download all photos and video from iCloud Photo Library to your PC, you should also check the Download new photos and videos to my PC box and the Upload new photos and videos from my PC box, and choose the respective folders.
How to quickly sync images with your other devices
When you enable iCloud Photo Library, your photos and video will by default automatically upload to iCloud, and eventually sync with your other iOS devices and PC. If you'd like to expedite this process, however, you can enable My Photo Stream: This will automatically sync any images you take to your other devices when you (and they) are connected to a Wi-Fi network.
iCloud Photo Library vs. My Photo Stream: What's the difference?
It is worth noting that this only works with images: Apple doesn't currently support quick syncing with video files just yet.
Tip: If you frequently swap between your iPhone and PC and want to use screenshots or photos you've recently taken on either, this is worth enabling.
On your PC, open the Start Menu and navigate to the iCloud folder.
Open the iCloud application.
In the box that pops up, click on the Options button next to Photos.
Check the box labeled My Photo Stream to enable this option.
It should also be noted that it looks like Apple is phasing this feature out. While it's present in iOS 13 and on Windows, it doesn't appear in the latest version of macOS. But for now it's here and you can still use it.
How to enable quick access to iCloud Photo Library on your PC
Because there's no Photos app from Apple for your PC, it can be tricky to easily find and access your synced images. Instead, we can make a quick access shortcut to iCloud for Windows's "desktop app" folder.
On your PC, open the Start Menu and navigate to the iCloud folder. (You can also open File Explorer; iCloud Photos should have been added under Devices and drives in This PC.)
Right-click on iCloud Photos and select Pin to Quick Access. (To pin to the Start menu instead, select Pin to Start.)
How to use iCloud Photo Library on your Windows PC
Once you've activated iCloud Photo Library on your PC, you'll begin receiving images and video from your iPhone or iPad, as well as uploading images from the folder you selected in the step above. But you can also add new images and video to specific albums right from your computer: Here's how.
Open your iCloud Photos folder.
Open (or create) the folder where you wish to add your new images.
Click on the Add photos or videos button.
Choose the new images or video you wish to add to the folder.
Once you're ready, press Done.
How to share albums with your friends and family on your PC
It's simple to share images and video with your friends who also have iCloud accounts, thanks to iCloud Photo Sharing. You need only choose the people you want to share photos with, decide whether to allow them to add photos and videos themselves, and create the new album. Participants can leave comments and even upload their own files, all of which will show up right in the folder when you open it up on your PC.
Note: In order for your recipients to properly view these images, you'll need to add the email address they use for their iCloud account; it may well be different than their regular email addresses, so make sure to check if you're in doubt.
Any questions?
Do you have any questions about running iCloud Photo Library on your PC? Let us know in the comments below!
Updated January 2020: Updated to reflecting the latest for iCloud Photo Library and PCs and add a note about the apparent sunsetting of Photostream.
○ Should you use it?
○ iCloud Photo Library and Photo Stream: What's the difference?
○ Which storage plan should you choose?
○ How to use it on iPhone and iPad
○ How to use it on your Mac or PC
○ How to access it on the web
○ How to view images while offline
○ How to use Family Sharing with iCloud
○ How to free up storage space on your iPhone
○ How to transfer photos from your Mac or PC
○ How to recover deleted images and video
○ How to back up iCloud Photo Library
○ Troubleshooting iCloud Photo Library

Master your iPhone in minutes
iMore offers spot-on advice and guidance from our team of experts, with decades of Apple device experience to lean on. Learn more with iMore!