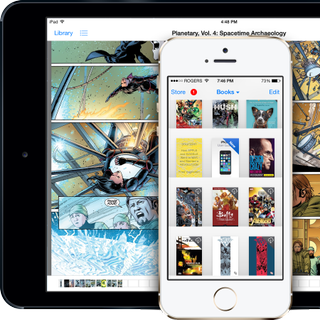 Steve Jobs once said people don't read any more. Luckily, he changed his mind and Apple's engineers and designers managed to break speed records in getting iBooks, the iOS answer to Amazon's Kindle, fast tracked onto the App Store in time for the original iPad event.
Unlike music and video, iBooks doesn't have a separate store. The iBookstore is built right in. Apple has also added iBooks Textbooks, and iBooks Author to their lineup, though iBooks Author still lacks iPhone support... With iOS 7, iBooks finally came to the Mac as well, and built-in!
Thank you for signing up to iMore. You will receive a verification email shortly.
There was a problem. Please refresh the page and try again.