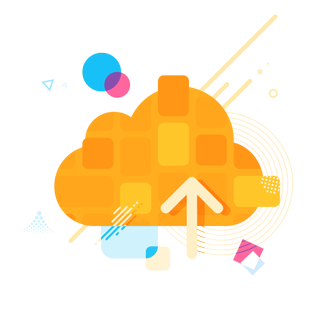 iCloud is Apple's online service designed to make managing your iPhone, iPad, Mac, Apple TV, and iTunes content more easily and more automatically than ever.
iCloud was designed so that you know longer need a Mac or Windows PC to activate or setup your iPhone or iPad. Simply turn it on, log in with your Apple ID, and then setup you phone or tablet as a new device or restore it from a previous iCloud backup.
iCloud backup and restore
iCloud saves all your data to Apple's servers so if you ever upgrade or simply need to re-install or replace a device you can restore all your settings and content. Apps and iTunes music, TV shows, and movies aren't backed up because you can re-download those at any time, but any data specific to any apps is backed up so that once the apps are downloaded again they're right back the way you left them.
iCloud email, calendar, and contacts
iCloud provides standard push IMAP, CalDAV, and CardDAV based email, calendar, and contact services that sync between iPhone, iPad, Mac, Windows, and the iCloud.com website.
iTunes and App Store re-downloads
Thanks to iCloud you can re-download anything you've previously purchased on the iOS or Mac App Store, as well as the iTunes Store for music, movie, and TV shows, and the iBooks Store.
Documents in the Cloud
If you create a document in any iCloud enabled app, like Apple's own iWork suite, iCloud will store it on the server and push it down to any and all other devices on your account. So, you can start a spreadsheet or presentation or simply text file on your Mac, edit it in a cab on your iPhone, and then show it off on your iPad at the office.
Thank you for signing up to iMore. You will receive a verification email shortly.
There was a problem. Please refresh the page and try again.