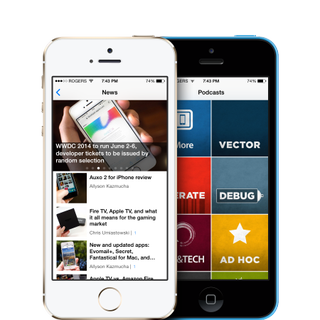 The iMore app is a FREE download and available now for iOS 7 and... Android! It brings together everything you need to know about Apple products like iPhone, iPad, and Mac, as well as the hottest apps, games, and accessories, killer contests, must-know how-tos, and in-depth podcasts and videos, and presents them to you right on your phone!
(And yes, we're working on an iPad version!!)
Thank you for signing up to iMore. You will receive a verification email shortly.
There was a problem. Please refresh the page and try again.