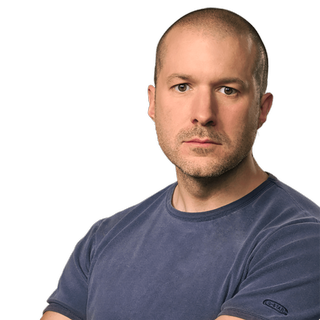 Jony Ive is Apple's chief design officer, and the award-winning designer of the iMac, iPod, iPhone, iPad, and... whatever comes next. Born Jonathan Paul Ive on February 27, 1967 in Chingford, England, he studied industrial design at Newcastle Polytechnic before joining London design firm, Tangerine. He joined Apple in 1992 and worked on the second generation Newton MessagePad. Following the return of Steve Jobs, Ive was promoted to senior vice president and head of the industrial design (ID) team. His first job was to redesign the Mac for the modern era, which became the iconic Bondi blue iMac. Ive went on to design the iPod, the iPhone, the complete Mac lineup, and the iPad.
Following Tim Cook's reorganization in late 2012, Ive also took over Apple's human interface (HI) group as well, unifying hardware and software design, and began work on what would become [iOS 7](/ios-7 "iOS 7 reviews, features, apps, help, and how-to). The following year OS X got its redesign with Yosemite and Apple debuted an entirely new product category with the Apple Watch, a project Ive had pitched back in 2001.
In May of 2015, Ive was promoted to Chief Design Officer, with his managerial duties moving to Richard Howarth as vice president of industrial design, and Alan Dye as vice president of user interface design.
In 2006, Ive was made Commander of the Order of the British Empire, and in 2012 he was elevated to Knight Commander of the Order of the British Empire.
Get the best of iMore in your inbox, every day!
Thank you for signing up to iMore. You will receive a verification email shortly.
There was a problem. Please refresh the page and try again.