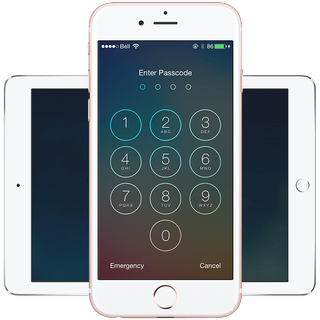 The Lock screen exists in between states — when your iPhone or iPad is no longer asleep, but is also not yet open and fully functional. It can protect your device from unintended access and actions by a simple slide to unlock gesture, by a 4 number pin-code, by a strong alpha-numeric password, or — on all new devices — Apple's Touch ID fingerprint identity scanner. Unless or until you get past the Lock screen, there's very little you can do with an iPhone or iPad.
Originally the Lock screen presented the time and date, allowed for emergency calls on the iPhone, and not much else. Eventually a double click of the Home button allowed access to media controls, and push notifications could show up to alert you to messages, alarms, and more. With iOS 5, Siri was given optional access to the Lock screen so you can choose to issue voice commands with greater convenience. With iOS 6, a Camera slider allowed fast access to picture and video taking. With iOS 7, Apple made Notification Center available from the Lock screen, and Command Center as well.
Get the best of iMore in your inbox, every day!
Thank you for signing up to iMore. You will receive a verification email shortly.
There was a problem. Please refresh the page and try again.