Microsoft Office 365 is coming to the Mac App Store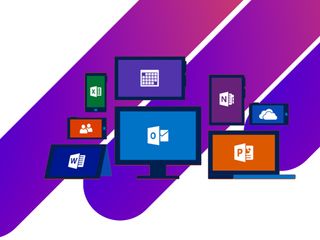 Microsoft has already made leaps to bring its apps to competitor platforms in recent years, and it's getting ready to tackle another: macOS. At its WWDC 2018 event today, Apple revealed that Microsoft's Office 365 suite will be headed to the Mac App Store later this year.
Office 365 coming to Mac App Store later this year.

Panic transmit, BBEdit coming back to MAS!Office 365 coming to Mac App Store later this year.

Panic transmit, BBEdit coming back to MAS!— Rene Ritchie (@reneritchie) June 4, 2018June 4, 2018
The news came alongside a redesigned app store, along with a slew of other third-party apps that will be coming to the Mac App Store along with it.
Of course, Office 365 apps are already available for Mac, and they're continually updated with new features. Microsoft even runs an Insider program for Mac users to test new capabilities before they roll out to everyone else. However, installing the apps through the Mac App Store will give Mac users one place to manage updates and install Office 365 alongside all of their other apps.
There's no word on when Office 365 will hit the Mac App Store, but it will presumably come sometime after the new macOS Mojave lands with the redesigned App Store later this year.
See Office 365 at Microsoft (opens in new tab)
Get the best of iMore in in your inbox, every day!
Microsoft is so friendly with Apple but the reverse seems to be a struggle.
That note aside, hopefully this will make it easier for people to get it over the previous methods.

What do you mean? iTunes is on the Windows App Store, is it not working both ways?

Now it is (to an extent), but Apple took their time to make that happen. Before now, it wasn't even in the App Store period and Microsoft has had an app store for years now.

Apple are known for taking their time, most keynotes have people thinking "Finally, I wanted this years ago".

How is a O365 App coming to the Mac Store technically different/better(?) than just going to https://portal.office.com, signing in, and installing Office from your subscription?

The same as the rest of the Mac App Store apps:
- Updates in one place
- Sandboxed for extra security
- See an instant rating and reviews of Office 365 Microsoft will have a lot more pressure to make sure Office 365 maintains a good rating. Nothing worse than seeing an app in the App Store that has 3 or less stars
Thank you for signing up to iMore. You will receive a verification email shortly.
There was a problem. Please refresh the page and try again.