Microsoft releases preview of tools to convert iOS apps to Windows 10 as open source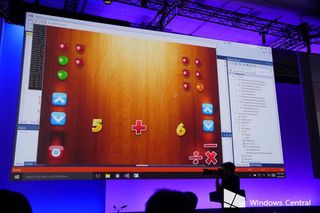 Microsoft has decided to release an early version of its previously announced Windows Bridge for iOS tools to the open source community. The bridge, which was announced in April 2015 at Microsoft's BUILD conference under the code name "Project Islandwood", will allow iOS developers to quickly convert their apps to ones that can run natively on Windows 10.
In a blog post, Microsoft explains why they released this preview version of Windows Bridge for iOS as an open source project:
The code is now available to download on GitHub, and currently supports turning iOS apps into ones for Windows 8.1 and Windows 10 that run on x86 and x64 processors. The code will be updated later to support Windows 10 apps that run on ARM-based processors. The final version of Windows Bridge for iOS will be released later this fall.
Source: Microsoft
I have been writing professionally about technology and gaming news for 14 years.
Very cool. I'm not a windows phone user but I'd love to see more mainstream apps in the windows Store for desktop / laptop / tablet use.
Now, if only Mac's could run iOS apps. Sent from the iMore App

I think the universal apps thing would be a big draw, though for devs. Most people do not have Windows Phone, but a lot out there with PCs running Windows 10 or Macs using Boot Camp or a VM to run Windows 10 and a lot of people out there with XBox One (although not as many as PS4). Lots of potential for devs from this.

Let's hope this will successfully bring a lot of developers.

But before doing this they should bugfix their crappy Windows Phone App for Mac.... Sent from the iMore App
Thank you for signing up to iMore. You will receive a verification email shortly.
There was a problem. Please refresh the page and try again.