MrMobile moves with Maven, the Zipcar alternative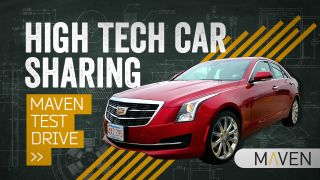 Since 1999, Zipcar has been the number one name in the carshare game. GM is looking to test their mettle in this service area with Maven, and MrMobile has the skinny on the new offering. From the cars to the perks, the drive to the downfalls, here's what makes this carshare go.
Get in the passengers seat and take a ride with Michael Fisher as he takes a Cadillac ATS from Boston to Long Island. He'll let you know exactly what it's like to ride in some of the best new vehicles on the road. If you're don't own a car and live in one of the seven premiere cities for Maven, you should definitely watch this video.
Stay social, my friends
Justus Perry is a producer for MrMobile. He still likes Match 3 games, despite their ubiquity. He's also a comedian and actor.
I signed up for this service over a week ago and they have yet to verify my driving record and unlock the app. Zipcar had that handled years ago within a matter of hours. Not a great introduction to their service, especially considering when I contacted them by phone, they weren't able to provide any details as to how long the delay is. The app just continues to say it takes up to 2 days.
Thank you for signing up to iMore. You will receive a verification email shortly.
There was a problem. Please refresh the page and try again.