Nokia sells HERE to German carmakers for $3 billion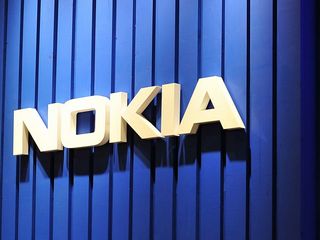 Nokia has announced that it has sold its mapping business HERE to German car consortium comprising of Audi, BMW and Daimler for 2.8 billion Euro ($3 billion). The Finnish company was looking to sell HERE to focus on the integration of Alcatel-Lucent, which it acquired for $16.6 billion earlier this year.
HERE's high-definition real-time digital mapping technology gives the aforementioned car makers the ability to further their research on self-driving cars, and integrate connected services into their next-generation vehicles. The deal is estimated to close in the first half of 2016, with Nokia netting 2.5 billion Euro ($2.74 billion) from the proceeds.
Following the announcement, the HERE team mentioned that the sale will not affect HERE's mobile apps, available for Android, iOS and Windows Phone, stating that the presence of mobile navigation services allows car manufacturers to "extend their product and service offerings beyond the car."
With the sale of HERE, Nokia will function as two business entities: Nokia Networks, which provides network and telecom infrastructure; and Nokia Technologies, which will continue to develop technology products such as the recently announced virtual reality camera OZO.
Source: Nokia
Thanks DJCBS!
Get the best of iMore in in your inbox, every day!
The clumsiest man in tech.
Seems an odd decision to sell. It was a profitable business and the quality of the data was very good, but I suppose with Apple and Google investing heavily into their own systems the demand for that data was perhaps forecast to drop considerably in the future? The purchase by a car manufacturer isn't a surprise. The big tech companies are unlikely to have had much interest as the data and technology wasn't much better than what they had already and would have ended up merely being an acquihire. Onboard Sat-Nav has traditionally been a pretty poor experience, low resolutions, glitch graphics, slow frame-rate, poor routing etc so it's great to know there is some decent tech coming... you have to wonder what they are going to charge for the service though. GPS is a cash-cow optional add-on for most new cars with manufacturers charging hundreds of pounds for maps which fast go out of date.

It wasn't profitable... what gave you that impression.

According to Nokia financial reports. If you have a source which says otherwise, please share. http://company.nokia.com/sites/default/files/download/investors/nokia_q2...

I think what prompted the car makers to make this purchase is providing self-driving capabilities in their cars. I think this will be the next big innovation as both Apple and Google are hard at work on this. The question the car markers face was do they want to develop self-driving capabilities and pay a mapping vendor like Google for their technology? That means the mapping company will basically get a share of every car they sold.

The self-driving future is certainly one major aspect here. It is not only about the map data, but also about supporting infrastructure for fully autonomous vehicles (e.g. road blocks and construction signage need to be able to act as beacons to indicate temporary conditions not reflected in maps). States will not support multiple standards, and without own technology European car makers would have to accept the standards defined by others. Needless to say, they do not like the idea. The second and more actual issue is the consolidation in the map market. Most independent global providers are gone, and there is growing nervousness among public and private entities about US-controlled services being the only option. Movement data is critical, and as a European business I want some control over it; relying on Google et al that is not the case. We already have two large customers who disable CarPlay and the Google equivalent in fleet vehicles over tracking concerns.
Thank you for signing up to iMore. You will receive a verification email shortly.
There was a problem. Please refresh the page and try again.