Opera's browser now comes with a free VPN service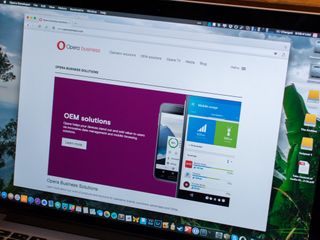 Opera is rolling out an update to its desktop browser that adds a major feature. The browser now features an integrated VPN service that can be accessed by a single click through a toggle in the address bar.
The announcement post (opens in new tab) states that the VPN service will not have any data limitations:
That doesn't mean that the VPN will be limited in functionality, as Opera mentions that it will have features that are normally restricted to paid VPN services, including 256-bit encryption of all traffic:
Hide your IP address – Opera will replace your IP address with a virtual IP address, so it's harder for sites to track your location and identify your computer. This means you can browse the web more privately.
Unblocking of firewalls and websites – Many countries, schools and workplaces block video-streaming sites, social networks and other services. By using a VPN you can access your favorite content, no matter where you are.
Public Wi-Fi security – When you're surfing the web on public Wi-Fi, intruders can easily sniff data. By using a VPN, you can improve the security of your personal information.
A VPN allows you to access region-locked content, which comes in handy when browsing streaming video sites. Opera's VPN allows you to set your location to Canada, Germany, and the U.S., with more countries to be added shortly. The feature is now available in the developer build of the Opera browser. Interested? Download the browser from the link below:
Download Opera browser (opens in new tab)
Get the best of iMore in your inbox, every day!
The clumsiest man in tech.
Can I use this to stream BBC content from the UK?

Only if BBC supports Canada or Germany. No UK access yet.

What I meant was, given this part of the sentence "with more countries to be added shortly" when UK is added will this VPN be able to successfully trick the BBC iplayer to let me stream their content even though I live in the US? Some VPN servers are better than others when it comes to this task.

I downloaded using the link. Where is the option to start the VPN?

I found it in Preferences.

Yep, and then there's a toggle and country selector in the toolbar to the left of the URL box.