Qualcomm masters wireless charging on smartphones with metal exteriors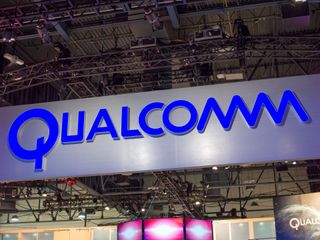 Qualcomm has announced that the company has engineered a solution to enable wireless charging on mobile phones that sport metallic exteriors. Utilizing Qualcomm's WiPower technology, the company has made it so should you own a smartphone with a metal casing (and this new tech), you'll also be able to take full advantage of wireless charging.
Steve Pazol, General Manager of Wireless Charging, Qualcomm Incorporated, commented on the announcement:
This is potentially great news for the iPhone in particular because of its aluminum body. It's doubtful that wireless charging will be making its way to this year's iPhone 6s and iPhone 6s Plus, but Qualcomm makes a number of components in the iPhone already, so this could be a potential avenue for wireless charging in the future.
Check out the press release below for more details.
Qualcomm Becomes First Company to Enable Wireless Charging for Mobile Devices with Metal Cases
SAN DIEGO, July 28, 2015 /PRNewswire/ -- Qualcomm Technologies, Inc., a wholly owned subsidiary of Qualcomm Incorporated (NASDAQ: QCOM), today announced it has engineered a solution to allow wireless charging for devices with metal exteriors. The solution, which uses Qualcomm® WiPower™ technology, is designed to be compliant with the Rezence™ standard and becomes the first announced solution to support wireless charging for metal devices, serving as another proof point of Qualcomm Technologies' commitment to innovation in wireless power. The techniques for designing a device to charge through a metal back cover, as well as the full suite of WiPower reference designs, are available today to WiPower licensees.
The ability to charge smartphones and other devices without wires offers unmatched convenience to consumers, and until now, charging a device with a metal exterior has been incompatible with wireless charging technologies.
"Building a wireless charging solution into devices with metal exteriors is a significant step for moving the entire industry forward," said Steve Pazol, General Manager of Wireless Charging, Qualcomm Incorporated. "Today, more device manufacturers are choosing to utilize metal alloys in their product designs to provide greater structural support and, of course, aesthetics. QTIs engineering advancement eliminates a major obstacle facing wireless power and opens up the continued adoption of this desirable feature to a much wider range of consumer electronics and use cases."
WiPower, as well as other technologies that meet the Rezence standard, operate at a frequency that is more tolerant of metal objects that come within the charge field. Up to now, this meant one could typically have objects such as keys and coins in the charge field and not affect the charging process. Today, WiPower has added the ability to have the device itself made of metal. This advancement maintains WiPower's existing ability to charge devices requiring up to 22 watts today, at speeds equal to or faster when compared to other wireless charging technologies.
Based on Near Field Magnetic Resonance technology, WiPower enables greater flexibility and convenience in wireless charging, allowing a wide range of compatible consumer-electronic and handset devices to charge without the need for precise alignment or direct physical contact. Additionally, the technology enables simultaneous charging of multiple devices with different power requirements while using Bluetooth Smart to minimize hardware requirements.
As a founding member of the Alliance for Wireless Power (A4WP), Qualcomm is actively engaged in the advancement of wireless charging, becoming one of the first member companies to receive Rezence certification on multiple receiver and transmitter designs.
iPhone 6W! Sent from the iMore App

Any ETA on when these will be ready for mass production?

Probably available for IPhone 7, hopefully not 7S. Sent from the iMore App

Personally, I don't understand the appeal of wireless charging. First off, it's slower than wired charging. Secondly, you really can't use the phone while it's charging either unless you want to hold the phone and the charging base in your hands. I suppose it's convenient to drop it on the charger for a few minutes here and there, but even then you need to position it just right. I just don't see how it's much more convenient than plugging it in. Sent from the iMore App

Agree 100%. It's essentially the same as plugging in your phone except it charges a lot slower lol. Sent from the iMore App

Yeah, it's like what's the point? I have a 6 ft lightning cable and don't even need to be that close to the outlet to charge and use my phone at the same time. Sent from the iMore App

Actually, Qi just announced new tech that will charge about as fast as wired charging. Advantages could include more space in phone, possibly sealing phone for waterproofing and if there are mats in public places, you could charge anywhere without a plug. Sounds good to me...

"possibly sealing phone for waterproofing" Hmmm, interesting. But how would we charge our phones in the car? Bring the mat and throw it on the passenger seat?

Anytime you have to plug something in, you risk breaking it, and I know many people whose charging ports (microUSB, 30pin & lightning) have broken and wouldn't charge or sync over the charging cable any more. As for the slow charging, what a lot of people want is a charger at their desk at work and one next to their bed, where their phone will have eight hours to charge, and so slow charging isn't such an issue. Also, the Wireless Power Consortium has recently approved a 15w quick charging spec for the Qi wireless charging spec (http://www.engadget.com/2015/06/24/qi-fast-wireless-charging/)

Funny how iPhone owners forget all about convenience when it is not implemented by Apple. Just like the good old copy/paste, no one needed it until it was introduced it a year later. Then it became the best thing since sliced bread. And same thing for a bunch of features that were available through JB and got the OK from Cupertino later on. You dont see the point because you dont use it much, probably. Just like I dont see the point of buying a 500.000$ car because I dont have that cash lying aroung yet. I rock both an iPhone 5 and a Galaxy S6 (for which I purchased a wireless charger), and I use for one thing: convenience. It makes things just smoother and more 'user friendly'. That is smth an Apple head should be able to understand, now, isnt it? Two things: first, I use it for night charging so I dont care if it takes 3hrs instead of two. Im sleeping. You know, just like guys here defending the piss-poor battery life of the Apple watch by saying 'dude, who cares, daily charging is ok, do it while you sleep'. Secondly, Im glad I can avoid additional wear and tear on the micro USB port. I know it's a sturdy piece of hardware, but why not do without?

You know, you really are just a bit out of line here. You're correct that I don't use wireless charging myself, however, I have used it in the past with my Nexus 6. I also own an LG G3 in addition to an iPhone 6 Plus I'm using as my current daily driver. So I'm not an "Apple Head" by any means. Even if I was, your insinuation that I'd have less ability to understand a basic concept is quite insulting. That said, I do have experience with the technology, I just don't find it particularly useful and due to the slow charging times, I find it to be a worse option that plugging the device in, especially with the turbo charger on the Nexus 6.

I agree 100%! Moreover, you always have to plug in something anyway! Sent from the iMore App

Apple won't add wireless charging, they would have to admit it's something they didn't put in, should have put in and yet won't put in. For me wireless charging is slow, not as critical of a need but rapid charging is, if anything Apple should be looking for a way to get from 5-10% to say 70% is a quick 20 minutes for users on the go.

Wireless charging is a convenience and I loved it on my nexus 4 and on my note 3. I plan on moving to iPhone in the fall when my contract is up and while wireless charging isn't a deal breaker it sure would be nice to see it on an iPhone. For those that say they don't get it , to each their own, but I tend to use mine more at work when I'm not necessarily on my phone bit love to have it charge when I put it down when I get back from a meeting and then it's easy to just grab one handed when headed to another. Samething when I sleep. Wireless charging has always been on my night and since I don't need to charge and use at the same time and I don't need anything fast I'm either example. It's just nice to not fumble with with cord each and every time I want to take quick look, pick it up and go etc. Posted via the iMore App for Android

And then Apple will go on stage saying that They did it :) Sent from the iMore App

Stop being a little Bitch,

"Wireless" charging. Meh. Let me know when my phone can charge whenever it's within range of my WiFi network.

Wow. Amazing. They've managed to make charging easy. Almost like the webOS Palm Pre phones of 2009-2011 that you just slapped on the charger, no sockets required. Maybe next another company will make switching apps easy by showing them like a deck of cards, and flicking off what you don't want, just like webOS did .... And now brand new in iOS 9! Now if iTunes could become half as good as the hyperlinked and lyric'd music app I used on my Pre, I'd be ecstatic! Sent from the iMore App
Get the best of iMore in in your inbox, every day!
Thank you for signing up to iMore. You will receive a verification email shortly.
There was a problem. Please refresh the page and try again.