Sony bringing PlayStation 4 Remote Play functionality to Windows and Mac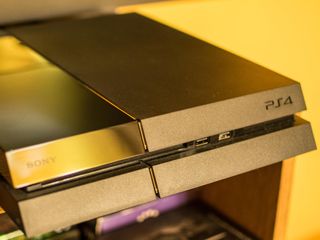 Earlier this week, an unofficial streaming app debuted, allowing those on a PC to play PlayStation 4 titles. Shuhei Yoshida, Sony CE's President of Worldwide Studios, has confirmed on Twitter that Sony is working on an official Remote Play app for the PC and Mac:
Some people asked if we plan to provide Remote Play function to PC, and yes, we are indeed working on an official application for PC/Mac. :DSome people asked if we plan to provide Remote Play function to PC, and yes, we are indeed working on an official application for PC/Mac. :D— Shuhei Yoshida (@yosp) November 27, 2015November 27, 2015
While Sony had Remote Play functionality enabled for the PlayStation 3 and PS4, it was limited to its Xperia-branded devices as well as the PS Vita and PlayStation TV. With the Xbox One now able to stream games to Windows 10, Sony is leveling the playing field by introducing a similar feature. Mac compatibility will only make things that much more interesting.
Source: Twitter (Shuhei Yoshida); Via: Neowin
The clumsiest man in tech.
I still have no idea why you'd want to stream a console game to a PC. From a PC to console/TV or from Console to portable on the other hand makes more sense.

Because sometimes people want to watch... TV on the best TV in the house and you don't want to constantly switch your console from room to room. iMacs have 21.5"+ screens, making them great for those times. why someone would want to do it is fairly obvious. Why you don't get it, is the more interesting conundrum.

Because if you have a fast enough connection on both ends you could play your console games when not at home. Maybe not right away but this could be where this is heading.

Um my GF might have friends over and want to use the nice TV set up with them. When that happens, I stream XBox to my Windows 10 PC and put on my Astros and I am ready to raid in Destiny or play Team Slayer in Halo while they watch a chick flick in the living room. Posted via the iMore App for Android

They have no choice but to do this or risk Nintendo's fate. These streaming box such as Apple TV are gaming boxes of the future, and when people have good enough games they won't need to spend $75 on one game.

Gamers don't consider games that are good enough as games. There's no comparison at all between a console and ATV.

Dude Apple TV is in no way, shape, or form a competitor for XBox One, PS4, PC, or even Wii U. Too many limitations and the quality of essentially mobile games on a TV are not the same as big budget AAA on one of those other platforms. And to be fair, the same is true for Android TV games. Posted via the iMore App for Android

Hmm! Now this IS a really interesting development! I have both an XB1 and a PS4. Initially I was pretty impartial between them, but found myself favoring XB after all the Windows 10 stuff started rolling out. If this works anywhere near as well as the XB iteration, it should really light up the field and make a competition that I felt beginning to drift one-sided into a real fight again! I also think the contrasting advantages will be interesting. On the one hand XB1 IS Windows 10 now, with universal apps coming soon and a really tight integration into the Windows "UWP" ecosystem. Sony's play won't be as tightly integrated, and therefore most likely not as rich, so here I say advantage XB. However, Sony's play is also not tied to just one ecosystem, so it will be more open, freer, and more flexible. Here's where I say advantage PS4. I have both a Mac and a PC, so I wouldn't be out in the cold either way. However, this PS4 thing is a big coup to dedicated Mac users as you guys are no longer shut out! Therefore, while we'll definitely have to wait and see whether this turns out to be something great, or kind of a dud, at least in principle, I'm definitely cheering for it. In fact, just because (to keep platform distinctions sharper and stuff) if I'm linking my PC and my XB, I probably won't link my PS4 and PC, but just link it with my Mac! Then I have a PC/XB tag-team, and a PS4/Mac tag-team to compete with it, and not muddy the waters by [ghostbuster reference] "crossing the streams". :-) Cheers!
Get the best of iMore in in your inbox, every day!
Thank you for signing up to iMore. You will receive a verification email shortly.
There was a problem. Please refresh the page and try again.