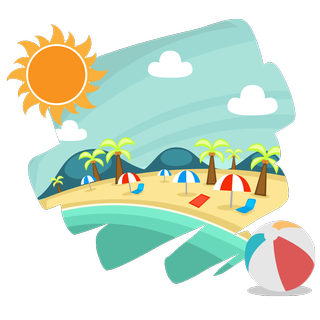 There's no time like summer to really soak up the sun and cool off at the beach, lake, or poolside. You might also be enjoying your time outdoors at your favorite campground with friends and family. Without a doubt, your iPhone or iPad is coming with you no matter where you end up this summer. That means keeping your devices safe from water intrusion, sand, sweat, and lotion-soaked hands while you enjoy all the elements.
We're spending some time covering the best waterproof cases for iPhone and iPad that will allow you to get your splash on without worrying about your device taking a dive to its doom. Ideal for taking pictures underwater or simply staying attached to arm while you enjoy a relaxing swim. For outings where power isn't abundant or easy to access, you'll need a rugged backup battery to keep your Apple devices charged up throughout the day while being able to stand up against what mother nature throws at it. If that wasn't enough, how about a waterproof Bluetooth speaker you can jam to on the boat or at the beach? It's all about planning ahead and picking up the best summer accessories for iPhone and iPad that keep you prepared for anything.
You'll find a series of in-depth reviews on our favorite summer accessories for iPhone and iPad right here. If you're after more input, you can always visit our forums to see what others are boasting about when it comes to keeping their Apple devices summer-safe.
Latest about Summer Accessories
Thank you for signing up to iMore. You will receive a verification email shortly.
There was a problem. Please refresh the page and try again.