T-Mobile adds 16 more providers to Binge On, bringing the total to over 100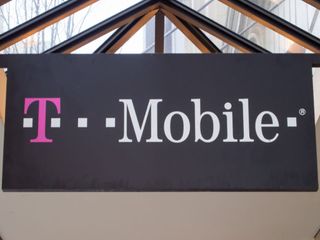 T-Mobile has announced the U.S. carrier is adding a further 16 providers to its Binge On program, which essentially enables subscribers to enjoy select services and streaming platforms without using up any data on their plan. The company boasts more than 100 services on this program, allowing customers to enjoy 765 million hours of video for free so far.
Here's the full list of newly added providers:
ABC
Apple Music
Big Ten Network
CEEK VR
DISH Anywhere
Disney Channel
Disney Jr.
Disney XD
D-PAN.TV
DramaFever
FOX NOW
FXNOW
NAT GEO TV
Shalom World
Sioeye
Tubi TV
Interested to learn more about Binge On? Be sure to check out the official T-Mobile website (opens in new tab).
We all know T Mobile is a great carrier for binging, and playing Pokemon Go, what they don't tell you is, commercials are not included in free data. Doesn't matter if it's Hulu or YouTube. Commercials stack up fast. Be careful out there...

Actually, they do tell you about the exclusions such as ads. It's in the 'fine print' at the footer of the above linked page. Just gotta read stuff to find it. ;-p Either way, I still think it's a great service to offer people if that's what they want. I don't use it, personally, but other family members on my plan do. To each their own. EDIT** I thought Apple Music was added many months ago already?

Apple music but not the videos in Apple music it was just the music streaming. Now the videos are free also.

Binge on is getting insane, good for them on adding more services like this (parents will LOVE te Disney apps lol) Posted via the iMore App for Android

Get an unlimited plan and go for it... I love it.

After switching 20 months ago to Team Magenta from ATT, i still can't believe how badly MaBell was ******** me. On the plane yesterday I realized i forgot to download my email containing a document I had to work on and send to my boss when I landed. I reluctantly went to the inflight wifi expecting to be reamed but there was Team Magenta with 1 hr free wifi on the plane's network. And free texting throughout the flight! Got my work done and even sent it to my boss from the plane. Thanks big T! I am on a 6GB/month (x4 family plan). All 4 of us have data lockers with over 15GB available. Don't bother going unlimited data, with rollover and binge you just never seem to run out!
Thank you for signing up to iMore. You will receive a verification email shortly.
There was a problem. Please refresh the page and try again.