Twitter brings Moments to the UK to help you see what's trending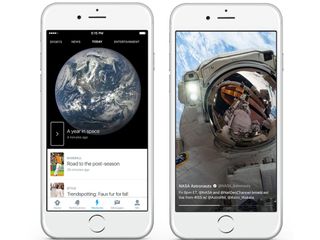 Twitter has officially launched the company's Moments feature in the UK, which allows users of the social platform to remain up-to-date with latest news and events. Gone are the days of spending time to search a particular topic. You'll be able to try out the new feature on Twitter's own apps and the web.
With Moments, Twitter will group a bunch of prominent tweets (as opposed to simply looking at messy trend tabs like the above photo) surrounding a particular news story or trending topic so that you can quickly check out the trending messages without having to perform a search. Moments will provide such a selection of tweets thanks to available personnel at hand to curate content.
Expect to see Moments hit your timeline in the UK shortly as the rollout continues.
Source: Twitter
Thank you for signing up to iMore. You will receive a verification email shortly.
There was a problem. Please refresh the page and try again.