Uber tries to get along with black cab drivers in London by letting them use the app for free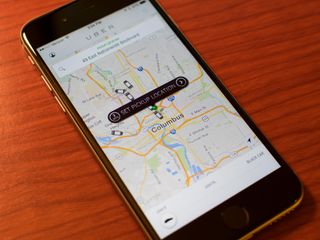 Uber has published a new blog post on the company website detailing how both Uber and black cab drivers in London can coexist and get along just fine. Said drivers will now be able to fire up the Uber app and utilize the Taxi option to connect to paying customers, without paying out a service fee for the first year of use.
It's billed as a means for black cab drivers to reach new customers and get more business, as opposed to relying strictly on hailing passengers on the street. This should help drivers at those periods when there aren't many customers looking to hail a black cab in and around London. It also means that those who need a cab will have more choice with the ability to use black cabs when planning a journey in the Uber app.
Source: Uber (opens in new tab)
Get the best of iMore in in your inbox, every day!
Ok, those easily outraged might misread this article lol

Totally. I had to look twice. The source article is better written and doesn't really refer to black cab 'drivers' like this author, just simply black cabs which in the UK may be a common reference.
Poorly written here or was intended click bait.

Typical iMore headline, poorly written or just click-bait

Same across other Mobile Nations sites though. Not just iMore

This article was probably intended to give the Social Justice Warrior crowd a warm and fuzzy feeling in the morning...

Seriously? I have never even been to the UK and I knew what the headline meant. There's nothing wrong with a headline assuming a basic level of knowledge and common sense.
Thank you for signing up to iMore. You will receive a verification email shortly.
There was a problem. Please refresh the page and try again.