The Fitbit mobile app now lets you sync multiple trackers to your account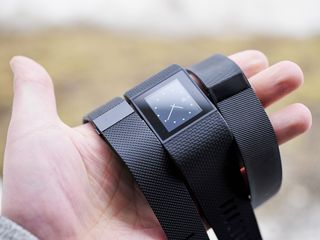 File this one under first-world problems but if you are like us and own multiple Fitbit trackers (collect them all!) you no longer have to decide which to wear. In a backend update, Fitbit has thrown the switch to let users synchronize multiple Fitbit Trackers to their account through the mobile app.
Previously, if you owned the more rugged and full-featured Surge and the leaner Charge HR, you would have to pair only one to your account. The other device would essentially be kicked out from tracking until you repaired it.
Like the Highlander, there could only be one. Needless to say, it is rather cumbersome to switch trackers on the fly with this method.
Starting today, you can now keep multiple trackers paired to your account, and they all will continue to sync. Wear your Surge on a hike, take the Charge HR to work, use the One when you have to dress up – the choice is yours.
For Android and iOS, the app uses programming to determine which is the active tracker. However, on Windows Phone, users can manually set which device to make primary.
This feature was initially announced along with the new Fitbit Surge Bike-Tracking feature earlier this week. However, the multiple-tracker support was just enabled starting today.
Since this is a backend update, you do not need to update your mobile software.
Fitbit
○ Fitbit Buyers Guide
○ Fitbit Users Guide
○ The Best Fitbit to Buy
○ Fitbit News
○ Fitbit Forums
○ Buy on Amazon (opens in new tab)

Get the best of iMore in your inbox, every day!
No matter how hard they try, but it's only one way and that way is the Watch!!!!

Yeah as of right now the  watch sets the standard. That can change though. Sent from the iMore App

You are such an Apple fan boy. JK I was going to say the same thing. ;-)

You can also add the iPhone's motion processor as an additional tracker too!