Microsoft confirms its purchase of Sunrise via a video interview with its co-founder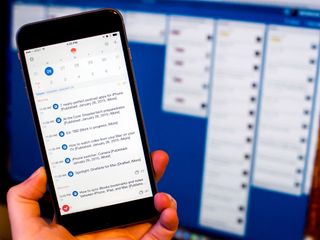 Update: Microsoft has now officially posted word (opens in new tab) that it has bought Sunrise and that video has gone live once again.
Original story: Microsoft has now confirmed earlier reports that it has acquired the Sunrise calendar app. The company did this via a video on its YouTube channel which has since been set as "private". It shows Pierre Valade, the co-founder of Sunrise, being interviewed by Microsoft's "chief storyteller" Steve Clayton. The video also features Javier Soltero, the co-founder of another company Microsoft recently acquired, Acompli, which created the new Outlook email app for iOS and Android.
In the clip, Valade said that the goal in making the Sunrise calendar app was to create something much more useful in a product category that they felt was "underestimated" in some quarters. He feels that such an app could be used for every part of a person's life, rather than just for work.
Earlier reports claim that Microsoft paid about $100 million for Sunrise, but the company has not confirmed those estimates, nor has it issued any kind of official press release.
Source: Microsoft (YouTube); Thanks to Stelios Pat for the tip!
Get the best of iMore in your inbox, every day!
I have been writing professionally about technology and gaming news for 14 years.
The Sunrise iOS app is pretty useful. I have it installed and refer to it on occasion. Hopefully Microsoft will incorporate this into the new Outlook app

Title makes it sound like it was an interview with microsofts co founder. Sent from the iMore App

Some good moves by MS lately. Who would have thought they would be one of the interesting companies over the past year.