Microsoft rolling out beta invites for Skype on the web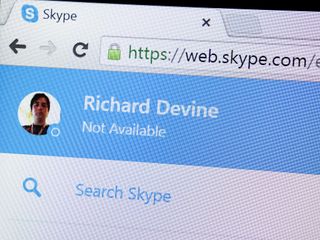 It's a fully featured Skype experience but is instead powered by your favorite web browser. Not only are basic text conversations supported, but both video and regular voice calls too.
For the time being, the beta program appears to be open to those who have received invitations from Microsoft to try out Skype for Web. You may need to install the plug-in.
There's no word as to when we can expect to see Skype for Web released to the masses, but for now it's looking as though Microsoft will provide a solution to those who don't have access to one of many Skype apps available.
Source: Skype for Web (opens in new tab), via: Neowin
I'd use Skype on my mac, but Microsoft has yet to discover the 'toolbar' .. I hate social apps that are meant to stay open that hog space on the Launchpad. I keep enough open as it is, I don't need a bazillion apps displayed on my launchpad.
Get the best of iMore in in your inbox, every day!
Thank you for signing up to iMore. You will receive a verification email shortly.
There was a problem. Please refresh the page and try again.