Steam's Christmas Day debacle exposed the details of 34,000 users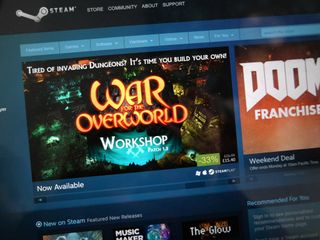 Valve has now offered more information on what happened on Christmas Day, when some users of its Steam PC and Mac game download service viewed accounts on its web site other than its own. Valve said about 34,000 accounts were viewed in that fashion, due to a combination of a denial-of-service attack and an error from their web caching partner.
Valve said the attack caused traffic on the Steam site to go up by 2000%:
Valve said that the issue lasted for about 90 minutes before the company shut down the Steam store:
Valve said there were no unauthorized actions on those accounts, and as such no additional actions were needed by those users. Valve said they are contacting the users who were affected by these issues but it did not state what they plan to offer to the owners of those Steam store accounts. It added:
Source: Steam
Get the best of iMore in in your inbox, every day!
I have been writing professionally about technology and gaming news for 14 years.
Well, I hope I was affected. None of my account information is accurate or tied to anything permanent. Posted via the iMore App for Android

I'm about 99% sure I have no import info on my account anyway. I signed up back when they were offering Mac users Portal for free, and I haven't made any purchases since.

Working in fraud (and not keeping my address and billing information saved, if that matters) I'm not very concerned about the attack or the results thereof. It is still disconcerting, though. However, we all need to realize that the Internet, like everything else, saw the positive benefits first and the fraud/criminal aspects are learned along the way as an afterthought. Making money is always top priority, protecting information about clients is always secondary. ~TheRealFixxxer
Thank you for signing up to iMore. You will receive a verification email shortly.
There was a problem. Please refresh the page and try again.