Three UK reportedly looking to purchase O2 from Telefonica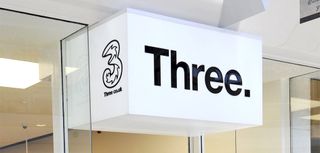 The company behind UK mobile operator Three, Hutchison Whampoa, is reportedly looking to purchase competitor O2, which is currently owned by Telefonica. The deal could be worth as much as $13.6 billion to Telefonica, who The Financial Times reports to have enlisted the aid of investment bank UBS to analyze available options, including partnership and flotation of the business.
Telefonica is looking to effectively pull out of the UK wireless market and reduce the company's debt, allowing Three to enter into negotiations. BT is already looking to snap up market share by acquiring EE. A potential deal has not been confirmed between Three and O2, but a merger would certainly put the former on a more even play field against Vodafone and EE.
Source: Financial Times
It seems like a good idea (almost a natural fit) seeing as three Ireland bought O2 Ireland from Telefonica late last year. Sent from the iMore App

Why do phone companies in Britain have random letters and numbers as their name? Sent from the iMore App

What's in a name? Why does it matter? 3 was the first 3G network in the UK launched on 3rd March, 2003, so I think that's where it's name came from. As for O2, not a clue. It's just a name. What's with Verizon and Sprint? And Orange for that matter...? Sent from the iMore App

O2 was formerly BT Celnet which BT then Sold to Telephonica in 2005. Sent from the iMore App

Not all Phone companies, EE and Vodafone to name two and also Virgin Mobile. Sent from the iMore App
Thank you for signing up to iMore. You will receive a verification email shortly.
There was a problem. Please refresh the page and try again.