Advertisement Feature
No more region locking. Superior speed. Only $0.99/month. Say hello to Ivacy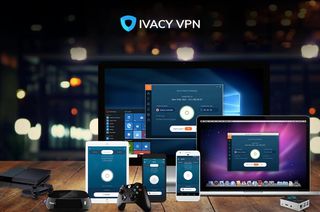 (Image credit: Ivacy)
Oversaturation of services aside, region locking is arguably the worst thing about streaming. From a consumer perspective, there's no real justification for it. Even though you're paying the same price for your service as everyone else, you aren't receiving the same volume — or in some cases, even the same *quality *— of content.
Of course, content providers, publishers, and streaming platforms will try to justify this in a number of different ways. They might spout some boilerplate about copyright and intellectual property law. They might claim that different regulations around content ratings prevent them from showing a property in a particular area.
The truth, however, is that all these reasons are merely smokescreens. Region-locked content ultimately exists for one reason, and one reason only. Because content providers make more money that way.
The confusing state of global copyright law means that they're free to set the price of their content on a region-by-region basis. Streaming services, meanwhile, have little choice but to play ball, lest they lose content to a more pliable competitor. That isn't to say they aren't complicit, of course.
Look no further than Netflix's treatment of virtual private networks for evidence of that. They started by preventing the use of popular VPN solutions. Since then, the company has ramped up enforcement, even going so far as to completely block certain local IP addresses from seeing content.
It's a frustrating situation, not in the least because in many cases, it does genuinely feel like we aren't really getting our money's worth.
Ivacy (opens in new tab) can help with that. Consistently ranked as the fastest VPN on the market (opens in new tab), Ivacy's split tunneling technology (opens in new tab) allows users to pick and choose which traffic is routed through its network and which traffic uses their home network. Alongside Ivacy's P2P-optimized secure download technology, this allows users to stream, torrent, and browse however they see fit on up to ten devices of their choice.
More importantly, Ivacy (opens in new tab) also maintains more than 3500 servers in over one hundred locations, while also directly unblocking seven major Netflix regions:
France
US
Japan
UK
Australia
Germany
Canada
We've saved the best for last. For a limited time, you can net a five-year subscription to Ivacy for just $0.99 per month (opens in new tab). That's a 90% discount — and a compelling reason to start using Ivacy, even if you've already subscribed to a different service.
Get the best of iMore in in your inbox, every day!
Thank you for signing up to iMore. You will receive a verification email shortly.
There was a problem. Please refresh the page and try again.