About iMore
Everything you need to know about team iMore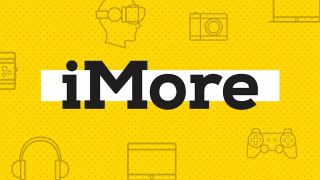 (Image credit: Future)
The iMore team of Apple enthusiasts and experts shows you how to get the most out of your tech life by using Apple products and the apps, services, and devices they connect with to their fullest.
iMore is THE destination for everything iPhone, iPad, iPod, Mac, MacBook and Apple Watch. With in-depth buyers guides, detailed help guides, expert product recommendations, and timely tips, the iMore staff seeks to provide all the guidance likeminded Apple lovers could possibly need.
Born in 2008 of a merger between trusted Apple sites The iPhone Blog and Phone different, iMore is n mainstay in the Apple community for good reason. Every single iMore writer and editor takes their job seriously, and we prioritze accuracy and editorial independence in everything we do, never receiving compensation for coverage and never pulling punches.
Gerald Lynch is the Editor-in-Chief of iMore, keeping careful watch over the site's editorial output and commercial campaigns, ensuring iMore delivers the in-depth, accurate and timely Apple content its readership deservedly expects. You'll never see him without his iPad Pro, and he loves gaming sessions with his Game Center buddies via Apple Arcade on his iPhone 13 Pro, but don't expect him to play with you at home unless your Apple TV is hooked up to a 4K HDR screen and a 7.1 surround system.

Living in London in the UK, Gerald was previously Editor of Gizmodo UK, and Executive Editor of TechRadar, and has covered international trade shows including Apple's WWDC, MWC, CES and IFA. If it has an acronym and an app, he's probably been there, on the front lines reporting on the latest tech innovations.

Gerald is also a regularly contributing tech pundit for BBC Radio and in the past has written for various other print and online publications, including T3 magazine, GamesRadar, Space.com, Real Homes, MacFormat, music bible DIY, Tech Digest, TopTenReviews, Mirror.co.uk, Brandish, Kotaku, Shiny Shiny and Lifehacker. Gerald also holds a Guinness world record on Tetris.

He is also the author of 'Get Technology: Upgrade Your Future', published by Aurum Press. Gerald is a big reader, studying English Literature at Goldsmiths, University of London, plays guitar, and knows his way around a virtual reality headset. Gerald dreams of the day when he can pop on an Apple VR headset and meet Lawnmower Man-era Pierce Brosnan. Sadly, Pierce doesn't share the dream.
Christine Romero-Chan is the Senior Editor at iMore. As Senior Editor, she helps with content planning on the site and making sure that articles look good before going live. In addition to that, Christine is always writing in-depth how-to guides, editorials, rounding up the best apps and games on iOS and Mac, reviewing products, and more.

Her specialty area is the iPhone, as that's all she's been using ever since receiving the original iPhone in 2008 as a birthday present, before dropping it on cement and shattering the screen. Thankfully, the iPhone 3G was coming out at the time, and thus began her annual tradition of buying a new iPhone, so she's had them all and knows the ins and outs like the back of her hand. Surprisingly enough, the iPhone was also her very first Apple product — ever since the iPhone, she has also bought several different iterations of iPad, Apple Watch, and Mac over the years as well. With that in mind, Christine not only expertly covers iPhone, but she contributes with iPad, Apple Watch, and Mac coverage when needed too.

Christine has been covering and writing about Apple for over the past decade after graduating from California State University Long Beach with a BA in Journalism and Mass Communications. Her previous work included AppAdvice, MacLife, MakeUseOf, and Lifehacker. Her previous work at these sites involved iOS app and game reviews, app roundups, how-to guides, and more.

As a Southern California based journalist, Christine often enjoys going to Disneyland in Anaheim, California as a passholder, because she is obsessed with all things Disney, especially Star Wars. If she isn't writing, you can probably find her over at Disneyland and Disney California Adventure, just living her best life. Christine is also a big fan of (iced) coffee, food in general (especially sushi), mechanical keyboards, photography, animated series and films, The Beatles, and spending as much time with her new daughter as possible.
Stephen Warwick has written about Apple for five years, three at iMore and before then at Today's iPhone, part of the Phonedog group (now Slashdot TV). He covers all of iMore's latest breaking news regarding all of Apple's products and services, both hardware and software. This means Stephen is well versed in every area of Apple's business operation. This includes its best products such as the iPad, iPhone, Mac, AirPods, and Apple Watch. However, it also extends to apps and services, as well as the supply chain, patents and litigation, competition, politics and lobbying, the environment, and more.

Stephen has interviewed industry experts in a range of fields including finance, litigation, security, and more. He also specializes in curating and reviewing audio hardware and has experience beyond journalism in sound engineering, production, and design.

Stephen also has a keen interest in gaming on both console and PC. Before becoming a writer Stephen studied Ancient History at University and also worked at Apple for more than two years. Stephen is also a host on the iMore show, a weekly podcast recorded live that discusses the latest in breaking Apple news, as well as featuring fun trivia about all things Apple.
Bryan M. Wolfe has written about technology for over a decade on various websites, including TechRadar, AppAdvice, and many more. Before this, he worked in the technology field across different industries, including healthcare and education. He's currently iMore's lead on all things Mac and macOS, although he also loves covering iPhone, iPad, and Apple Watch. Additionally, if there's a pair of headphones that need to be reviewed, he's the first to raise his hand.

Bryan's a Penn State graduate and bleeds blue and white. He enjoys watching his favorite sports teams (We Are…), traveling, and driving around his teenage daughter to her latest stage show, audition, or school event in his spare time. He also keeps busy walking his black and white cocker spaniel, Izzy, and trying new coffees and liquid grapes. When he really wants to relax, he's enjoying Westworld, Apple TV Plus breakout hit Severance, and countless other shows. He also likes movies but hasn't visited a theater since the Pandemic started.

Have a question about tech? You can find Bryan on Twitter and LinkedIn; his responses are typically prompt. He also responds to email sent to bryan dot wolfe at appadvice dot com.
Luke Filipowicz has been writing for iMore for just shy of a decade and has seen his way through an evolution of the website's coverage every step of the way. Luke started primarily as a how-to specialist ensuring that everyone knows how to use their Apple devices to their fullest potential. Today, Luke helps iMore keep on top of everything Apple Watch-related and writes about iPad, iPhone, Mac, and more. He's especially passionate about low-cost technology, always trying to find the best product for the lowest price. He believes that technologies like cell phones have become necessary in the modern world, and keeping technology affordable and accessible will be an integral part of the future.

On top of writing, Luke also lends his voice to host the iMore Show — a weekly podcast focused on Apple news, rumors, and more. Whether it's talking about the latest Apple products, interviewing iOS developers, and diving into his favorite Apple TV+ shows, the iMore Show has been running for over 800 episodes, and it's not slowing down.

Luke's love of technology isn't just limited to Apple; you will often find him tinkering with cameras, microphones, and lights in his off time. Photography and video editing are two passions left over from his college days, where he got his Creative Communications Diploma from Red River College Polytechnic in 2015.
As the Buying Guides and Deals Writer for iMore, Tammy puts over a decade of experience in finding the best prices of Apple products to work helping you save money on the equipment that you want. She keeps on top of the best prices on Apple devices around the web, letting you know the best times to buy. If you want to know the best thing to buy for a particular use case, Tammy's your girl - she puts together the buying guides that tell you a little more about which products you should look at. While she may be the newest member of the iMore team, she's bringing a unique take on the Apple ecosystem and bringing back regular deals content to round out the iMore library.
It's not just Apple that Tammy is into - she's an avid audiophile and cinephile to boot. She's turned her parent's spare room into a home cinema, replete with large TV that dominates a wall and Dolby Atmos surround system. You'll be pleased to know that it's all second-hand - even outside of iMore, Tammy loves a deal.
When not working, Tammy will likely be found doing more writing. With a Masters in Screenwriting from the University of the West of England, she fills most of her spare time writing feature-length and TV episode screenplays, interspersed with a hefty dosage of short stories, many of which will never see the light of day. Outside computer screens, she splits her time between rearranging a burgeoning action figure collection or racing a digital car around a virtual track. Tammy would like to replicate the shared cockpit scene from Top Gun, only with Lewis Hamilton in an F1 car. Lewis is yet to reply to her emails.
Gaming aficionado Rebecca Spear is iMore's dedicated gaming editor with a focus on Nintendo Switch and iOS gaming. You'll never catch her without her Switch or her iPad Air handy. If you've got a question about Pokémon, The Legend of Zelda, or just about any other Nintendo series she'll be ready and able to help you out. Rebecca has written thousands of articles in the last six years including hundreds of extensive gaming guides and reviews for Nintendo Switch and Apple Arcade. She also loves checking out new gaming accessories like iPhone controllers and has her ear to the ground when it comes to covering the next big trend.

When she isn't gaming or serving as a couch for her affectionate corgi and cuddly kitty, Rebecca can be found digitally drawing with her iPad and Apple Pencil while watching Apple TV. If you talk to her while she's drawing, get ready to hear all about Adobe Fresco and Photoshop cause they are some of her most used programs.

She also loves attending comic conventions while cosplaying as her favorite video game characters and purchasing gaming collectibles. On hot summer days, you'll find her swimming at the local river with her corgi, Penny.
Carli Velocci is the Gaming Lead across Windows Central, Android Central, and iMore and is also the chief copy editor. She comes from a video games and culture background, with past work published in Polygon, Vice, Geek, Syfy Wire, TheWrap, and more. When she's not pulling double duty making sure everybody's grammar is perfect and that they're playing all the best new games, she's playing more games (for fun, she promises). reading sci-fi and horror, crocheting, napping, and cuddling up with her two cats.
Aaliyah Pasols is a copy editor for iMore and our sister site, Android Central. She's been in the journalism industry for five years now and wouldn't want to be doing anything else. She's written for numerous publications such as Elite Daily and Miami Herald, in categories spanning tech, culture, entertainment, news, and more. Her professional editing experience began in 2017 while working at a local South Florida magazine. She grew up in a small town near Miami but currently resides in New York City, where she also writes freelance about culture, music, and lifestyle.

Hooked on the Apple ecosystem since her very first iPhone 4, she hasn't looked back, though she appreciates learning about the newest tech and games on the market with an open mind. With her familiarity in the world of Apple and her affinity for Nintendo games, Aaliyah lends her editing expertise to all things iMore, from reviews to buying guides and best-ofs.

Besides editing and writing, Aaliyah also enjoys roller-skating, walking aimlessly through the city, sipping on fancy coffees, and taking pics of her two pets.
Brendan oversees content strategy for our buying guides and deal pages here at iMore and also Android Central and Windows Central. He's a former freelance games journalist, then the first ever Deals Editor for TechRadar and then the Managing Editor of eCommerce & Hardware at GamesRadar before joining us.

When he's not rummaging through online sales or trying to appease the Google algorithm you'll find him binging boxsets or diving into anything on Xbox Game Pass while feeling incredibly guilty he barely turns on his PS5 any more. He also recently discovered that Siri is much better for smart home requests than Google Assistant.