Amazon launches kid-focused Prime Book Box subscription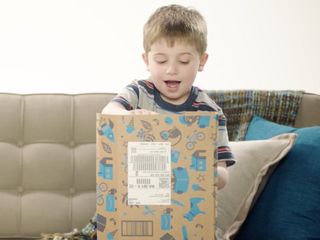 Although Amazon Prime may be getting more expensive for subscribers over the coming month, the online shopping giant just announced a new perk for its members to hopefully ease the pain of the higher yearly fee. Prime Book Box is the name of that new perk, and it's a subscription box that delivers children's books right to your doorstep.
For $22.99 per box, Prime members can choose to receive 2 hardcover books or 4 board books every one, two, or three months. Amazon notes that you can save up to 35% on the cost of the books compared to buying them normally and notes that it "provides the best value on books sold by Amazon.com."
After signing up for the service, you'll create a profile for your child to ensure they get the books best suited for them. Books you're offered are based on your kid's age, and all of the titles are handpicked by Amazon Books editors. If you don't like the books included by default, you can swap them out from a short list of other options for that month.
In addition to being exclusive for Prime subscribers, Prime Book Box currently requires an invitation to join. The service should be available for all Prime users later this year, but in the meantime, you can request your invitation via the button below.
See at Amazon (opens in new tab)
When Joe isn't acting as the News Editor for Android Central, he can be found helping out with articles here and there at iMore. He was last spotted at Starbucks surrounded by peppermint mochas. Have a tip? Send an email to joe.maring@mobilenations.com!
Thank you for signing up to iMore. You will receive a verification email shortly.
There was a problem. Please refresh the page and try again.