Amazon merging Kindle documents and Cloud Drive, 10GB combined free storage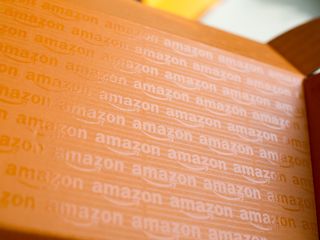 Good news this morning for Kindle owners; it seems you're likely to be waking up to some changes in the way your cloud documents storage works that results in a combined 10GB of free Amazon Cloud Drive. We've received a tip that this is pushing out, and that the merger of 5GB of Kindle documents and 5GB of Amazon Cloud Drive is now amounting to a combined 10GB account that covers everything. Pretty neat.
We've also confirmed that this is only applying to Kindle customers. Indeed, those of us without a Kindle are still languishing back on the 5GB free tier. The new combined account means that your previously Kindle exclusive 5GB can be used for other files such as images and videos – not forgetting Amazon has an iOS app for it's Cloud Drive photos! And that's just great.
Customers are being notified by email it seems, but if you've not seen one yet fire up your Cloud Drive and take a look!
Thanks Alex for the tip!
Editor at iMore, part time racing driver, full time British guy. Follow him on Twitter and Google+
Meh who cares.. Tenchent (wechat) in china gives out 10 terabytes of free storage. lets see amazon match that.

So...is there an app (or other access) that allows someone to access documents on the Amazon Cloud Drive if they are not Kindle owners? I see that I can access via a PC at my Amazon account. I assume a Kindle device can access it. But how about an iOS device...? Not sure if I care but the option to store docs in the 10GB of free space is something I would like to do...if I can do it easily across my non-Kindle devices.
Get the best of iMore in in your inbox, every day!
Thank you for signing up to iMore. You will receive a verification email shortly.
There was a problem. Please refresh the page and try again.