Apple posts workaround for Macs that stop responding during setup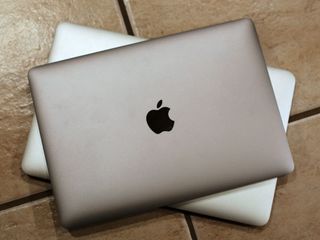 The support article addresses a fairly widespread problem where setup stops responding and displays the dreaded "beach ball" after one creates a user account. If you're experiencing the problem, Apple recommends you either wait about 30 minutes for setup to resume, or complete Setup Assistant without connecting to the internet. From Apple:
While the support article only addresses the new MacBook specifically, it's logical to assume that the same process can be applied to any Mac that stops responding during setup.
Source: Apple (opens in new tab); Via: Glenn Fleishman (Twitter)
Get the best of iMore in in your inbox, every day!
Wait 30 mins? What is the cause of this? Well anyways i got the newest mbp and this didnt happend to me so its exclusively macbook only? Good thing i didnt but it. Lol

Happened to me on a new MBP I bought two months ago from an Apple Store and another MBP I bought from an Apple Store last year. The one last year was a nightmare setup after. Can't imagine what a non tech user or wow a PC convert says to themselves? Nice non-answer Apple.

A PC convert is already used to crap like this. Probably just think it's business as usual.

Seems you hurt some feelings lol.
Windows user dream of the day that a new setup will take less than a Mac. I like Paul Thurrott's rant on this.

A Linux admin, on the other hand, could configure an entire server farm and still have time to change into skinny hipster jeans before going back to the MacBook in that 30 minute period.

Maybe the affected users are just holding it wrong? Sent from the iMore App

How does an issue like this get past testing? Is it possible it's not that widespread of an problem?

It happens to all of them, it tends to do it when it it is encrypting your hard drive. Turning it on and off again (that old chestnut) works everytime I've set a Mac up.

Setup-gate. Sent from the iMore App

Orrr...you take it back and make them give you a new one.

Has this happened before during Jobs era? Perhaps this is what Jobs worried about when Cook taking over. Happened to me as well, the keyboard freeze during setup. And then freeze again after a few hours usage. Horrible! You spend double the money compared to windows notebook, yet you encountered such shits. People willing to spend double the money because of Apple software stability, not design alone.

You mean perpetual beach-balling, frozen installs/updates, locked in EFI mode, antenna-gate, general OS instability, etc? All the time during the Jobs era. He wasn't the messiah many make him out to be.

It's impossible to expect zero issues. But having an issue while setting up is a big NO NO! What kind of first impression Apple is trying to create? This is my first Mac, after more than 20 years on Windows. I feel like Apple has failed even before it started, which is true because I've yet to use my Mac but it already giving me problem, amazing! What kind of confidence Apple trying to give to its customer, especially first time Mac user like me? Unforgivable to me from marketing and software standpoint. This should never exist in a product with such fame and magnitude. Yes, no one die due to this shameful incident, But the damage is done in terms of confidence on the product, even before it started.

ofc it has duhh e.g. apple maps disaster

Wish I read this 20mins ago, my space gray MacBook just arrived & it's stuck on FileVault. Can't go back to set up without wifi. I had MBA last month & this didn't happen. Returned it yesterday & ordered this MacBook from best buy. Apple Store 6 weeks out, Best Buy got it to me in less than 18 hrs for $23 shipping!

What?! It doesn't just work?!!! Posted via the iMore App for Android

Timely advice, my new MacBook is being delivered today. Thanks iMore!

I own and use a older Macbook Pro and a iPad Mini. Both work fine but my Apple buying days are over. I have been using GNU/Linux on older computers and love it. I would be as salty as a saltine cracker to be told wait 30 minutes but then I wouldn't buy a laptop with one port for everything. No Ethernet, M processor and a 480p webcam for $1,300.00. Part of Apple's appeal is ease of use and not having to jump through hoops to get up and running. I would be livid if I had to do any of that stuff. Apple owners write and call and complain.
Thank you for signing up to iMore. You will receive a verification email shortly.
There was a problem. Please refresh the page and try again.