Disney brings its comic collection to the iPad and iPhone with the launch of Disney Comics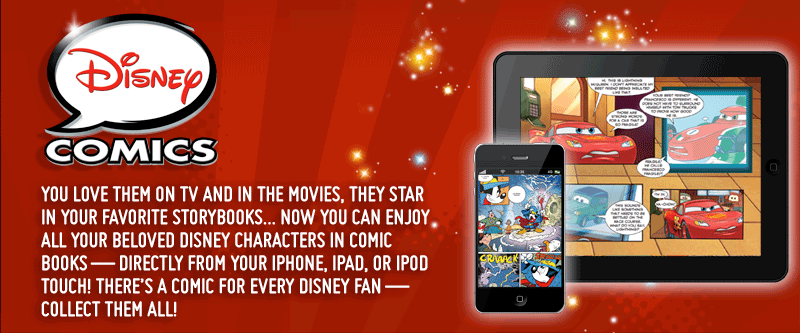 Disney has launched another gem into the App Store, the Disney Comics app for iPhone, iPad and iPod touch.
The app is a universal binary and is a free download. Some of the comics are free however most cost an additional $0.99 per issue or $3.99 bundles are available too. This is all done through in-app purchase.
If you're planning a summer road trip or long haul flight, this app could be worth every penny; if it keeps the kids occupied. Let us know what you think of the app; if you decide to pick it up!
[Free – iTunes link (opens in new tab)]
Get the best of iMore in in your inbox, every day!
UK editor at iMore, mobile technology lover and air conditioning design engineer.
Anyone else notice the iPhone in this picture? Looks like a larger screened model like the pic that was leaked a while back. Interesting.

I was thinking the same thing with the iPhone--- thats why i was coming to leave a comment if someone else already hadn't... probably just a goof up or bad photoshop job, but it sure does look a lot like all of these "artist renditions" that keep poppin up...

Actually when I click on the image and zoom, it doesnt look like an iPhone 4 at all (respectively)

The feedback on iTunes is pretty poor. Just as I suspected - the type is too small to read on small devices, as I've seen on another comic book.

Too bad there's no Phineas & Ferb. My son would have enjoyed that. Maybe they'll add it later.
Thank you for signing up to iMore. You will receive a verification email shortly.
There was a problem. Please refresh the page and try again.