The Ultrahuman Ring Air tracks data about your health, fitness, and sleep, then makes solid recommendations in its accompanying app. It's insightful, comfortable, and incredibly light, but watch out for scratches.
Pros
+

Light and easy-to-wear

+

Useful insights

+

No distracting screen
Cons
-

Scratches easily

-

Lots of data

-

Pricey
You can always trust iMore. Our team of Apple experts have years of experience testing all kinds of tech and gadgets, so you can be sure our recommendations and criticisms are accurate and helpful. Find out more about how we test.
The Ultrahuman Ring Air is one of only several smart rings on the market at the moment. Its main rival is the Oura (Gen 3) ring, which has been incredibly popular in recent years, garnering a lot of media and celebrity attention.
The Ultrahuman Ring Air is packed with sensors to track data about your health, fitness and sleep. It does this well, feeding back information via an insightful app that allows you to see trends, progress and even recommendations.
The main difference between this smart ring and the best fitness trackers is there's a key focus on sleep and energy levels – great news for anyone who leads an active lifestyle and wants more guidance about rest and recovery.
Design-wise, it's incredibly light at only 2.4g to 3.6g (depending on your size) and comfortable to wear 24/7. The only downside is its nice-looking matte black finish did get a little scratched during testing.
It's tricky to recommend a device that's so different from others. There's no way of knowing whether you'll like the design of a smart ring and its lack of a screen. But we did enjoy using this smart ring during our testing and think it's a fresh new take on tracking. Keep reading for our full Ultrahuman Ring Air review.
Ultrahuman Ring Air: Price and availability
The Ultrahuman Ring Air smart ring is priced at $349 / £280 / about AU$537 and was released in June, 2023. The Ultrahuman Ring Air is available both from the Ultrahuman website and Amazon in most major markets.
At this price, it's more expensive than simple fitness trackers that collect lots of data, but look basic and fit onto your wrist, like the Fitbit Inspire 3, which costs $99.95 / £84.99 / AU$177. Then again, it's cheaper than more advanced wearables that collect a similar amount of data, but bring you a super bright screen and the best tracking you can find right now, like the Apple Watch Series 8 at $399 / £419 / AU$629.
The Ultrahuman Ring Air's main rival is the Oura (Gen 3) Ring, which is currently priced at $299 / about £230 / AU$420. The difference is that the Oura includes a six-month Oura membership. That's good at the start, but needs to be renewed, meaning you pay $5.99 / about £4.50 / AU$8 each month in order to keep up your subscription and get premium features.
So the Ultrahuman Ring Air is hard to directly compare to any product – both in terms of features and price – but it does offer a lot of data collection for the price. It's particularly appealing if you've been tempted by the Oura ring but don't want to subscribe to anything else – we get it, subscription fatigue is real.
Ultrahuman Ring Air: Features
The stars of the show here are all of the sensors packed into the Ultrahuman Ring Air. They collect all sorts of data about you and your body, including movement, skin temperature, and heart rate. This information is delivered to the app, which then interprets it to tell you your steps, calories burned, time asleep, sleep quality, heart rate variability, and more – with even more on the way, according to Ultrahuman.
If that sounds like a lot of data, you're right. We only recommend the Ultrahuman Ring Air if you're going to actively dig into these stats. Having said that, the app does interpret much of this information for you, presenting you with easy-to-read movement, sleep, and recovery scores on the main dashboard if you only have time for a quick glance.
There's no screen here (obviously), so you will need to open the app for everything you need. We found there were some days when we forgot to do this. But on days when you want to dive deeper, you can click on this information and you're presented with trending graphs over time. This is really interesting to comb through a few weeks into wearing the ring.
Whether you like the lack of a screen or not will be totally down to personal preference. We actually welcomed the distraction-free experience of having no screen on our wrists after years of wearing a smartwatch or tracker.
All of that data doesn't have to live in the app, either. Ultrahuman offers a bunch of integrations back and forth with your other health and fitness apps. Until recently, the Ultrahuman Ring Air did not sync all data to Apple Health. But thankfully, in a recent update, you now get all of your data visible through Apple Health – good news for all iPhone owners.
Ultrahuman Ring Air: Design
The design of a smart ring isn't easy to get right, but the Ultrahuman Ring Air is as close to perfect as we can imagine. For starters, it's incredibly light at only 2.4 to 3.6 g, depending on the size you go for. This means it feels almost like you're not wearing anything on your finger – even at night when we're prone to getting stressed out by standard wrist-bound trackers.
Size-wise, you'll get a kit before ordering your ring filled with plastic, dummy rings. This will help you get it spot-on, although it is based on standard ring sizing so if you'd rather save on plastic and packaging you can just get your finger measured. And speaking of fingers, you can wear it on any one, but we found it most comfortable on our left index finger.
The Ultrahuman Ring Air has a matte black finish, which looks incredibly cool when you first get it out of the box. Fast-forward a few weeks of testing and (as you can see from the photos) it's got a fair few scratches. This isn't a deal-breaker and there's something nice about the glinting silver, but some people might find it offputting. Ultrahuman tells us a new silver shade will be available soon, which should combat the scratching problem and give people another option.
The ring itself has a water resistance rating up to 100 meters, which means you don't have to worry about taking it off to shower or swim. This is good news, because we've found in the past that if we have to remove an all-day tracker we greatly increase the chances we'll simply forget about it.
Ultrahuman Ring Air: Ease of use
A smart ring is an interesting proposition but as soon as we heard about this kind of tech, we were worried. If it's designed to be worn 24/7 in a range of scenarios it's going to need to be light, comfortable and either nice-looking or totally unobtrusive, right? Luckily, the Ultrahuman Ring Air ticks all of those boxes. It's so light and comfortable we genuinely forgot we were wearing it often – but don't worry, it stays secure enough not to fall off without being noticed.
The app is really nicely designed. Which is important considering it presents you with a lot of data. We're wary about recommending this ring to anyone who doesn't genuinely enjoy combing through health and fitness data. But that doesn't mean anything presented in the app is particularly complex – especially once you've got the hang of how everything works.
But the best testament to how this ring works is we really did learn things from the insights and made changes accordingly – especially to the times of day we exercised and to our sleep routines. Whether that proactive approach continues after the initial first few weeks of testing remains to be seen, but it certainly proves that health and fitness tech doesn't always just overwhelm us with data – it can be genuinely useful and lead to behavior change, which is the whole point, right?
Ultrahuman Ring Air: Competition
There aren't many other smart rings on the market at the moment. They're also not all created equal. For example, some smart rings are only like the Ultrahuman Ring Air in design. Look closer and several aren't fitted with sensors at all but instead have an NFC chip, allowing you to pay for things or open smart locks with your fingertips. As cool as this sounds, it's a completely different proposition to the Ultrahuman Ring Air, so do your homework before you buy.
The smart ring you can buy right now that's closest in design and features to the Ultrahuman Ring Air is the Oura (Gen 3) ring. This also tracks key data, has a great app and focuses on sleep, rest and recovery. The major difference is that the full range of features offered by the Oura (Gen 3) ring are currently only available on a subscription model. This might suit some people and make it more affordable, but if you like the idea of owning your tech outright, the Ultrahuman Ring Air is a better bet.
The only other major competition worth mentioning is the huge range of smartwatches and fitness trackers that have been available to buy for years. Plenty of those devices will deliver the same kind of data and some will even provide the same solid recommendations. But the key difference is they often come with screens and are worn on your wrist. If, for whatever reason, you're not keen on that design then the Ultrahuman Ring Air could be a good alternative.
Should you buy the Ultrahuman Ring Air?
You should buy the Ultrahuman Ring Air if...
You don't want a subscription smart ring
Other smart rings are available, especially the Oura ring. But to unlock the full features that comes as part of a subscription. That might suit some people better but if it isn't for you this is a good alternative.
You care about rest and recovery
You get insights about fitness and movement, but it's all to aid you in better understanding your energy levels. If all you want is details about your run performance, you'll need to look elsewhere.
You get sick of charging your tech
The Ultrahuman Ring Air lasts 6 days between charges. This is great news if you get tired of charging up tech most nights – we're looking at you, Apple Watch.
You shouldn't buy Ultrahuman Ring Air if…
You want only basic data
You get a lot of different data points to look at here, which for health nerds is a delight. If all you're after is a step counter or a quick idea of how much sleep you got, this smart ring could be overkill.
You'll miss having a screen
The Ultrahuman Ring Air lasts 6 days between charges. This is great news if you get tired of charging up tech most nights – we're looking at you, Apple Watch.
You want state-of-the-art fitness tracking
The Ultrahuman Ring Air does track activity but not with the precision of other trackers built for fitness, take a look at Garmin's range of smartwatches instead.
Ultrahuman Ring Air: Verdict
The Ultrahuman Ring Air is packed with advanced smart sensors, like a PPG sensor to monitor circulation, and a skin temperature sensor. It uses this data to make genuinely useful recommendations about your health, fitness and sleep, with a particular focus on rest and recovery.
It's incredibly light and comfortable to wear – even at night – but it's prone to scratches, a shame considering it has such a nice matte finish. It's hard to recommend a device that's so different to other tracking tech. It's also expensive, which makes it risky. But if you have a big budget and you're looking for a fresh way to track all-important health data, the Ultrahuman Ring Air is for you.
Smart without the screen
The Ultrahuman Ring Air is a great fitness tracker if you want something a little more subdued, and retain all the tracking data you need.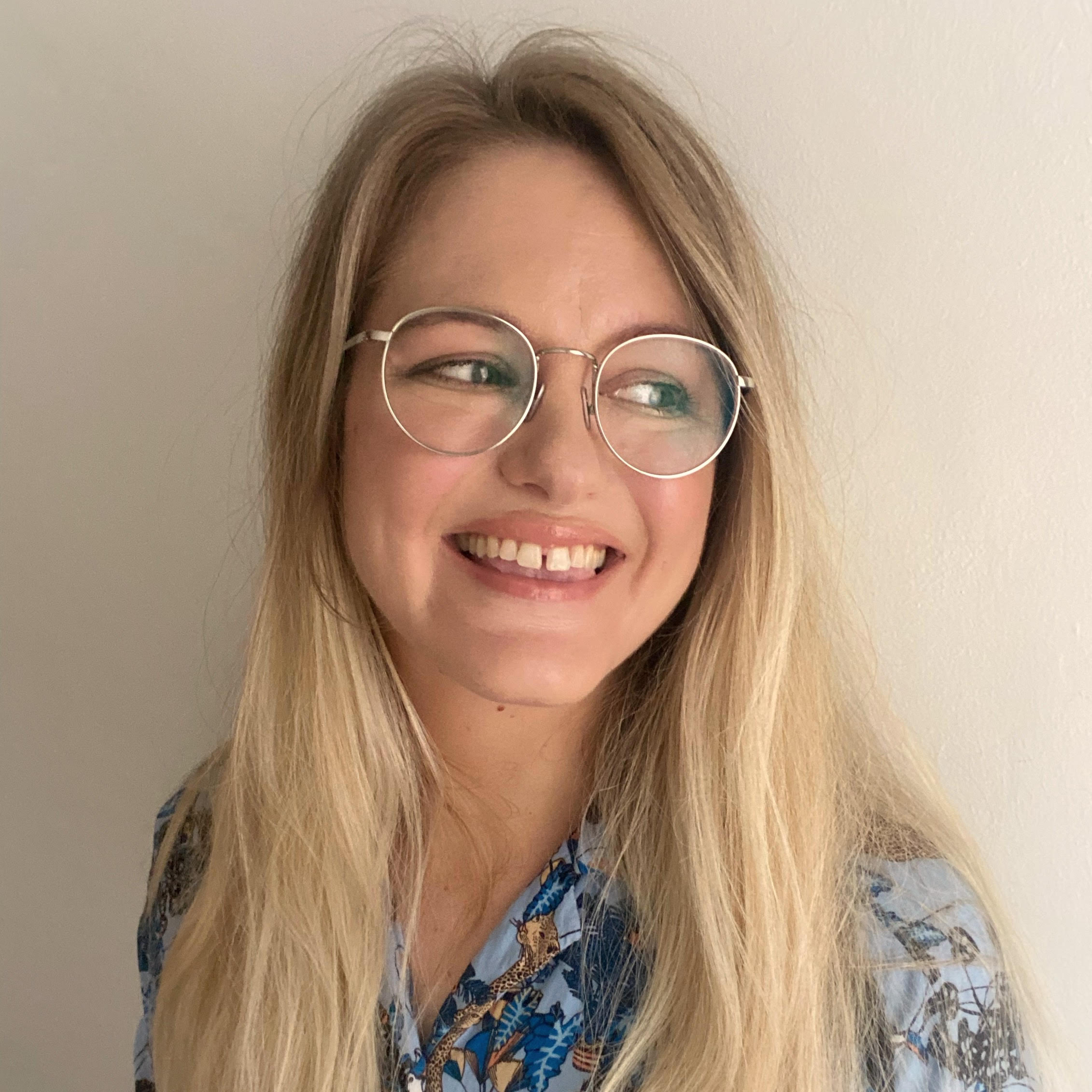 Becca Caddy is a contributor to iMore, as well as a freelance journalist and author. She's been writing about consumer tech and popular science for more than a decade, covering all kinds of topics, including why robots have eyes and whether we'll experience the overview effect one day. She's particularly interested in VR/AR, wearables, digital health, space tech and chatting to experts and academics about the future. She's contributed to TechRadar, T3, Wired, New Scientist, The Guardian, Inverse and many more. Her first book, Screen Time, came out in January 2021 with Bonnier Books. She loves science-fiction, brutalist architecture, and spending too much time floating through space in virtual reality. Last time she checked, she still holds a Guinness World Record alongside iMore Editor in Chief Gerald Lynch for playing the largest game of Tetris ever made, too.