Scribd offers e-book subscriptions for $8.99 a month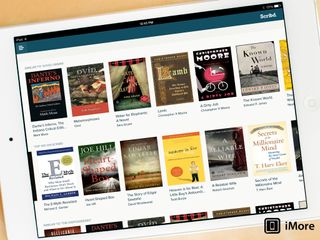 How does the idea of a Netflix-style service for ebooks grab you? That's the idea behind Scribd's (opens in new tab) new worldwide service, which lets you read books for $8.99 a month. The service is starting out with books published by HarperCollins and a number of smaller publishers.
Scribd's service works on iOS devices, Android devices and Macs and PCs. With an active subscription, you can read any book in the Scribd digital book subscription service; put down one mid-chapter and pick up another one and keep going.
HarperCollins is the first major publisher to announce a partnership with Scribd. Authors available through the service include Paulo Coelho, Neil Gaiman, Marian Keys, and Elmore Leonard. Besides HarperCollins, other publishers participating in the service include E-Reads, Kensington, Red Wheel/Weiser, Rosetta Books, Sourcebooks, and Workman.
Get the best of iMore in your inbox, every day!
While not a bad idea, and one I wouldn't mind for some of the B-grade stories I read (the ones that I could read 10 of in a month). I am more interested in the possibility of free ebook with purchase of hardback or for a small fee. I just hope this new system doesn't screw over the authors.

You mean like this? http://www.amazon.com/gp/feature.html?ie=UTF8&docId=1001373341&tag=hawk-...