The Apple Watch and other fitness monitors encourage you to get up once in a while, for at least one minute each hour, and walk around because sitting at a desk all day isn't the best for your health. But what if you could just walk and walk, without disrupting your work schedule? I'm writing this review while walking on the Sunny Health & Fitness Treadmill Desk Workstation and it's definitely helping.
Sunny Health & Fitness Treadmill Desk Workstation
Price: $598Bottom line: This is an excellent way to boost your movement throughout the day without sacrificing productivity.
Easy to use
Great features
Nice size
Reasonable price
The desk was broken on arrival (but replacement part sent out immediately)
Not a heavy-duty treadmill
So many features
Sunny Health & Fitness Treadmill Desk Workstation: What I like
I shopped around and this was one of the least expensive treadmill desks I could find. I wasn't sure what to expect when I ordered this since most treadmill desks cost a lot more. Luckily, it doesn't feel rickety, it feels like a real treadmill.
I was able to assemble this desk alone, surprising even myself! It basically comes in three big parts — the desk, the frame, and the treadmill — so most of the fiddly bits were done already. Still, I was pretty darn proud of myself.
Once properly assembled, the desk height can be controlled from a control panel mounted on the desk. From there you can also control the speed of the treadmill. Tap the buttons labeled 1, 2, 3, or 4 to automatically set the treadmill to that many miles per hour (MPH). Tap the up or down Speed arrows to get somewhere in between. I like 1.2 mph for a leisurely stroll-while-I-work, but if I wanted to work up a sweat, I'd walk more like 3.5 to 4 mph. While I'm not a runner, you certainly can run on here; it goes up to 6 mph. The slowest you can walk is 0.6 mph.
On the control panel, you'll see a readout telling you your mph, CAL (calories burned), miles, and time. The Start and Stop buttons are clearly marked, and there is a magnetic safety key. If the safety key is removed, the treadmill stops immediately. Oddly, there is no pause button. If you want to hop off for a moment, you either leave it going (that can't be safe) or you stop the treadmill and restart it when you come back.
You can separate the treadmill and the desk if you want, so each piece can be used individually. I wouldn't call that super easy to do, but you can.
While I do work out regularly, I'm no athlete, I'm not very coordinated and don't have great balance. People always ask me if it's hard to work on a treadmill desk, or if I feel like I'm going to fall off, but I have no problems with this desk. I don't think I could work for eight hours at a time while walking, but I certainly have no problem working here for an hour or so at a time. Since I do spend much of the day working at home on a laptop, I like to change positions and locations throughout the day, so it hasn't impacted my routine.
Not serious gym equipment
Sunny Health & Fitness Treadmill Desk Workstation: What I don't like
This is not a treadmill of the quality you'd find in a gym. It's home equipment, and the quality is in line with the price. It lacks the padding you'd need if you were to comfortably walk or run for many miles at a time, but it fits my needs, and it'll probably fit the needs of other casual walkers. However, if you're training to become a better runner or want to supplement or replace your jogging routine, you might want to look elsewhere.
I ran into one issue with the desk, which came damaged. The desk itself had two big cracks in it when it arrived. This was cosmetic damage because the cracks were near the edge and the desk was still fully functional, but you don't want that when you order a new product.
I reached out directly to Sunny Health & Fitness about the cracked desk, and they responded quickly with a request for more information and photos. Within days, a brand new unblemished desk had arrived. It was a great customer service experience, but having that problem in the first place is something to look out for if you order the desk.
A reasonable price for a nice product
Sunny Health & Fitness Treadmill Desk Workstation: Bottom line
If you're looking to get out of your chair and get moving throughout your workday, consider the Sunny Healthy & Fitness Treadmill Desk for your office or home office. There's also a nice bonus for Apple Watch users: you can start filling up those Activity rings while you work.
Are you going to train for a marathon on this? I highly doubt it — you'd be more comfortable on a high-end treadmill for that kind of athletic endeavor. But to encourage a less sedentary and more active lifestyle? This does the job.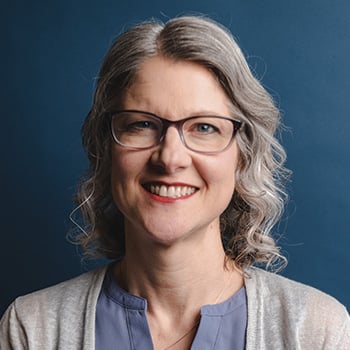 Karen is a contributor to iMore.com as a writer and co-host of the iMore Show. She's been writing about Apple since 2010 with a year-long break to work at an Apple Store as a product specialist. She's also a contributor at CNET. Before joining iMore in 2018, Karen wrote for Macworld, AppAdvice, WatchAware. She's an early adopter who used to wait in long lines on release days before pre-ordering made things much easier. Karen is also a part-time teacher and occasional movie extra. She loves to spend time with her family, travel the world, and is always looking for portable tech and accessories so she can work from anywhere.