Bottom line: With the press of a button, the Wave 2 wristband sends adjustable cooling or warming sensations to your wrist, designed to provide immediate relief from hot flashes, improve sleep, and assist with stress relief and comfort. It works in tandem with the Embr Wave 2 app so you can track usage and personalize your settings.
Pros
+

Adjustable warm/cool temperature settings

+

Sessions range from three minutes to nine hours

+

15-hour battery life

+

Attractive design
Cons
-

Pricey

-

Not multifunctional

-

Bulky

-

Cool function not as strong
You can always trust iMore. Our team of Apple experts have years of experience testing all kinds of tech and gadgets, so you can be sure our recommendations and criticisms are accurate and helpful. Find out more about how we test.
I exist in a very small window of comfortable temperatures. I am frequently either too hot, or too cold, and therefore, was excited to try Embr Labs Wave 2. Wave 2 is a wearable thermoregulating wristband. It's designed to deliver cozy, warm, or refreshing, cool, thermal waves directly to your wrist to regulate body temperature. It's specifically designed for people suffering from hot flashes but can also benefit those that want to add a little coolness or heat when the situation calls for it. Does it work? Read on to find out!
Wave 2: Price and availability
Embr Labs Wave 2 is currently available on Amazon and the Embr Labs site for $299. It comes with the Wave 2 wristband, charging dock, and USB-A to USB-C charging cable.
Wave 2: What's good
The Wave 2 is designed to be worn on the inside of the wrist, about an inch below the heel of your palm, with the buttons facing your elbow. You'll want to play around with sliding it up and down a bit to find your sweet spot or the part of your wrist that's richest with thermoreceptors. Thermoreceptors are small nerve endings that sense temperature and relay that message to your brain; the inside of your wrist is full of them.
The Wave 2 warms or cools this temperature-sensitive spot of thermoreceptors. Embr Labs claims that applying temperature to the inner wrist sends a feel-good message to your brain to provide overall relief throughout your entire body. They say you can expect to find an increased sense of relief using your Wave 2 over time and recommend using it for at least two weeks to allow your body to fully adjust. I've been using my Wave for one week.
Play around with wearing this wristband on both wrists. I've found it most effective when I wear it on my right side. It delivers intermittent cool or warm thermal waves to keep the mind alert to these varying temperature changes. Thermal waves harness the power of temperature sensations to improve how you feel physically and emotionally.
The controls and the Embr Wave 2 app are straightforward and easy to use. There are only two buttons on the Wave 2 wristband itself. The left side is preset to cold, and the right side, warm. You'll see an LED light in the center that turns blue during a cooling session and red during a warming session. You can adjust warm and cool temperatures on a scale of one to five. The default cool setting is three, and the default warm setting is two.
You can adjust session presets within the app, and unless you choose otherwise, default cooling and warming sessions are both 10 minutes. You can choose session lengths ranging between three minutes to nine hours. Nine hours would cover the entire night if you wanted to do an all-night cooling or warming session. The app tracks your history and provides summaries of your Wave 2 usage. For example, it told me I needed Wave most between 1-2 p.m. this week.
You can find sessions to address comfort, hot flashes, stress, and sleep. I'm not currently experiencing hot flashes, so I can't speak to its effectiveness in addressing those symptoms. However, I can speak to its ability to assist with comfort, stress, and sleep. I struggle with anxiety, and as I mentioned before, I'm frequently too hot or too cold. I've found the warming waves to be the most effective for my body.
When I'm feeling anxious, turning a warming session on soothes my nerves and calms my anxiety — much like the effect of drinking a warm cup of tea. I like the temperature of the room I sleep in to err on the colder side, but that's so I can comfortably snuggle under my down comforter — I like to feel cozy while I sleep. Warming sensations put me at ease. I love turning on the fall asleep-warm session on my Wave 2 while I drift off to dreamland. It makes me feel safe and secure while I settle in for some ZZZ's. I really wanted the cold waves to cool me down in hot environments, but they don't quite do it for me — more on that in the section below.
The battery life is great. You get 15 hours on a full charge and it takes two hours to get to 100%. It boasts an attractive design and comes in two colors: black and rose gold (pictured). It's fully adjustable to fit a wide range of wrist sizes. My husband, mom, and dad have all worn it comfortably. Embr Labs even sells replacement bands in different materials if you want to mix up the feel and aesthetic.
Wave 2: What's not good
Wave 2 is very pricey at just under $300. For this kind of price tag, I feel like it should be multifunctional. As it's designed to be worn on the inside of your wrist, a heart rate monitor seems like an easy add, and it would be nice if it told the time as well. I know the best fitness trackers and smartwatches like Apple Watch Series 7 pack a lot of advanced tech into small compartments. I feel like Wave 2 could follow suit and offer more.
I do like the aesthetic of the wristband, but I find the metal band uncomfortable, and the body too bulky to sleep in. Embr Labs does make comfort bands made of nylon with Velcro closures, which sounds much better for sleeping, so at least they offer some alternatives.
Another issue I have with the Wave 2 has to do with the cold waves, as briefly mentioned earlier. They're refreshing and do cool my wrists effectively, but not my entire body. I've tested Wave 2 cooling waves while dining out on a hot patio in 90-degree heat, after a hot outdoor workout, and while sunbathing. The cooling sessions do provide a little refreshment, but not enough to combat extreme outdoor heat. I can see how it might work differently for a hot flash though, which is what Wave 2 is primarily designed for.
Wave 2: Competition
The Cooling Cuff is a thermoregulating wristband marketed toward athletes. It only cools though; the warming features of the Wave 2 are not an option on this device. It's a lot less expensive than Wave 2 but doesn't use any fancy tech. It just uses tiny re-freezable ice packs. The science behind both is the same in the sense that you're targeting that area on the inside of your wrist that's rich with thermoreceptors to cool down the entire body.
The Hot Flash Cooling Bracelet by Sharper Image is another wearable wristband designed to combat hot flashes. It only cools and does not deliver warmth, plus the design is similarly large and bulky, like the Wave 2. It does not look nearly as sleek or fashionable though, nor can it do as much as Wave 2. It is $100 less, but between the two, I'd spring for the Wave.
Wave 2: Should you buy it?
You should buy this if ...
You're suffering from hot flashes
You want instant temperature relief
You're having sleep issues
You shouldn't buy this if...
You're on a budget
You want a multifunctional wristband
You want something very low-profile
You should try this if you're suffering from hot flashes. Wave 2 is specifically designed to provide instant relief from hot flashes, however, it can also help with stress relief, comfort, and sleep. You shouldn't buy this if you're on a budget, want something multifunctional, or low-profile on your wrist. Wave 2 is pricey, it only warms and cools, and it features a stylish design, but it's not low-profile.
Wave 2 is an intriguing concept. The warm waves are most effective for my body and have helped ease my anxiety and put me to sleep. The cooling sessions do deliver a refreshing blast to the wrist, but not enough to cool my entire body down in high temperatures. I love the look of Wave 2, but if you're planning on wearing it all through the night, I recommend purchasing a comfort band, as the mesh metal band it comes with isn't very comfortable to sleep in.
I wish Wave 2 offered more features like a heart rate monitor and watch to warrant the high price tag. I enjoyed testing this product, but I'm not sure I'd shell out $300 for it. They do offer a 30-day risk-free trial. If it doesn't work for you, they'll give you a full refund. It's important to note that this product is primarily designed to provide relief for hot flashes which I'm not currently experiencing. If this applies to you, there are rave reviews on Amazon. Considering the risk-free trial, it's worth checking out to see if it works for your body.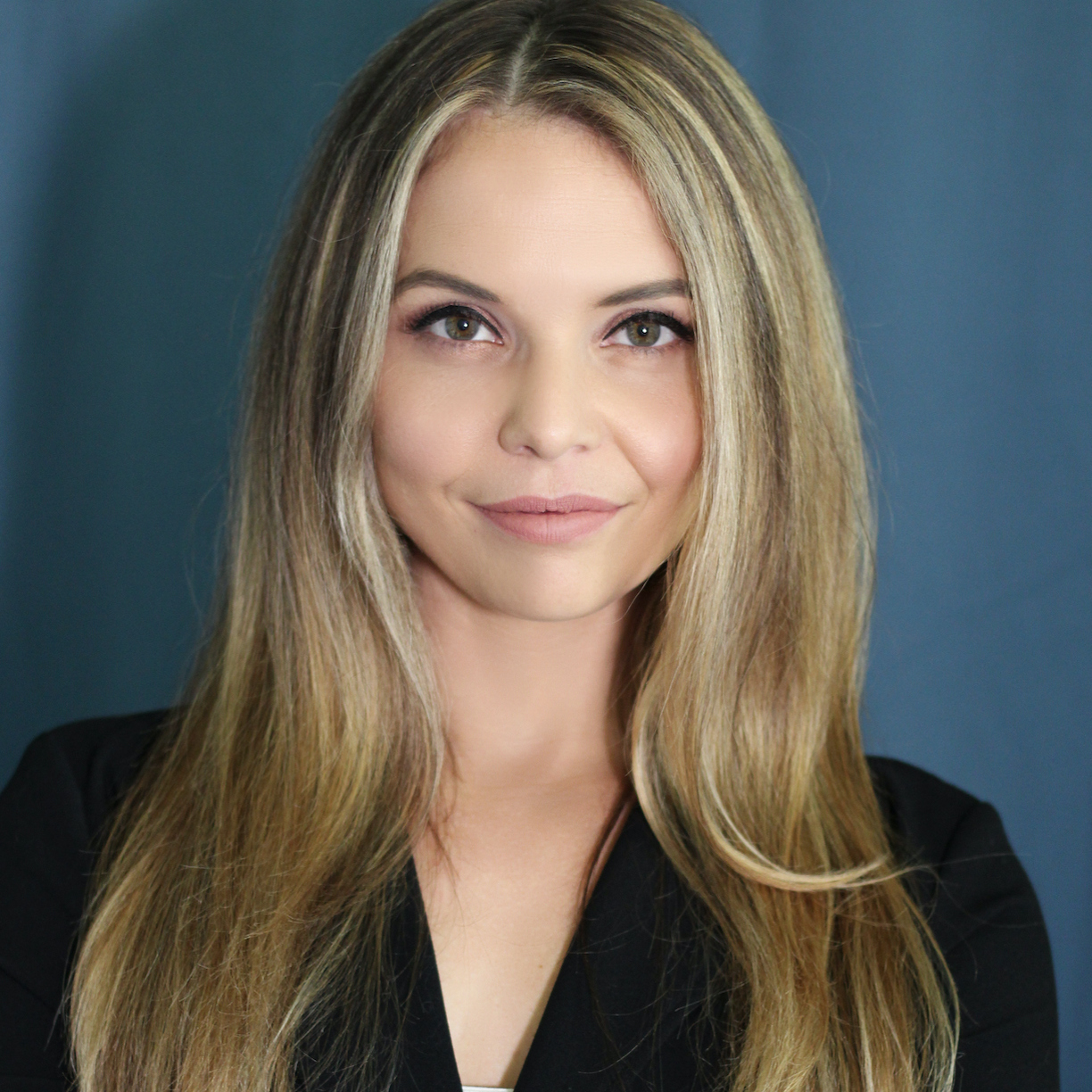 Nicolette is a freelance writer for iMore. She's been hooked on Apple products since she got the very first iPhone in 2007 and made the switch from PC to Mac in 2008 after inadvertently dousing her laptop with a hefty dose of water. A dedicated creative, Nicolette has had the pleasure of working with some of the top websites, studios, and brands in the industry throughout her career, and enjoys writing about all things: Apple, health, fitness, audio, and home. With over a decade of high-level experience as a health and fitness professional, Nicolette specializes in tech pertaining to the field. If she's not working, you can find her sipping a glass of wine, enjoying a concert, or hanging with her family.