iPhone 4S and iPad 2 jailbreak imminent with new "dream team" behind A5 exploit efforts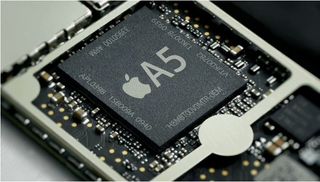 Notorious iPhone hacker pod2g has updated the community letting everyone know a jailbreak "dream team" has been assembled to help tackle a sandboxing issue in the Apple A5, a vital part of the exploitation process necessary for an iPhone 4S and iPad 2 jailbreak.
Most of you in the jailbreak community should instantly recognize these names, and the fact that they're now all together working in unison towards the same goal means an A5 jailbreak shouldn't be too much further out.
Source: pod2g
Andrew Wray is a Salt Lake City, Utah based writer who focuses on news, how-tos, and jailbreak. Andrew also enjoys running, spending time with his daughter, and jamming out on his guitar. He works in a management position for Unisys Technical Services, a subsidiary of Unisys Corporation.
Title is quite misleading.... Just because they have a dream team together now does not mean a jailbreak will be ready in next day or so.... As the term imminent would lead one to believe.

Dream team? That's what they said about the Philidelphia Eagles and Miaim Heat!

Also, this article made the rounds on all the other sites on Thursday and Friday.......

Hey buddy, last week called. Said they wanted their news back.

No kidding. This place has gone to crap since the name change.

If you saw it last week on another site, why don't you keep it to yourself?
Simply consider yourself lucky to have been in the loop earlier and move on with your life.
I, like many other people that have a life do not have the time to search multiple sites for news. iMore is the site I picked to keep me informed of iNews.
If they stopped reposting news (even if its a week late) then I would never know about the status of the jailbreak.
I don't think you would have come to my front door and told me "Hey, jailbreak is being worked on."

get yourself a rss reader app and then you can have news from various sites all in one place!! No excuse really unless you are ancient!!

yes, let's be happy with complacency on behalf of this site. if they keep up the slowness, i'm happy to stop reading this site.

Can it really be a dream team without Geohot?

I would refrain from using terminology such as imminent without more concrete information than a commitee has been formed.

Now where have I heard this story before? Oh ya.....it was LAST year when the iPad 2 came out.
Sorry, but I'm not excited anymore.

Looks like Saurik had a helping hand yesterday. Still no ETA, but have my fingers crossed.

Info like this is why we are better off on a new iPhone news site...

Just in case you don't get the breaking news for a few days.....
http://www.redmondpie.com/jailbreaking-dream-team-makes-significant-prog...

I don't get it! Why do people flame because imore didn't post the news first? Somebody will always be first! U ppl must get a life! ASAP!

I think they would sound better if they worked together in harmony.

Wow did I really just read through a whole list of BS childish comments? C'mon people get a life.

Super erkle4rt, ich habe auch ein iPhone 3G S aber ich habe kein Jail Break drauf da ich am Anfang, als ich es mir gekauft habe dikert auf 4.0.2 geupdated habe und ich kein Apps brauche. Gott sei dank habe ich mein iPhone 3G S ohne Sim Lock gekauft .Ich musste mir das Video nur angucken ffcr ein Freund, weil ich sein iPhone Jail Breaken und Unlocken werde.Danke, hast mir sehr geholfen damit.VA:F [1.9.111134]please wait...VA:F [1.9.111134](from 0 votes)

I'm getting a little bit worries about this site..everything seemed more lively and interesting before it became iMore..

iOS 5 Unlocked usingipohneunlatch . comUnlocking ipohne never been so easy. Jailbreak/Unlock all version including ios5 ipohne 4 and ipod easy way. This is a only software can unlock your ipohne.

BillG.... It's not that they didn't post the news first... Just that they posted it 48hrs later than everyone else!!

Paul G, so what! Give those people a break! I didn't know about the Dream Team until I read this article, and I have a RSS reader app (must add more sources obviously).

Return of The King... Foreverwww.musicwillchangeforever.com

The iPad uses hardware encryption; the iOS method of erasing generally just destroys the encryption keys, generates new ones, and rebuilds the file system over the (formerly encrypted) old one.
Get the best of iMore in in your inbox, every day!
Thank you for signing up to iMore. You will receive a verification email shortly.
There was a problem. Please refresh the page and try again.