iPhone 4S untethered jailbreak update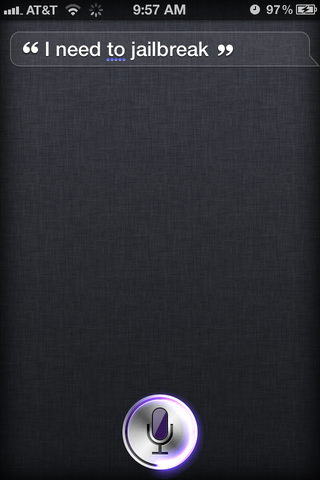 pod2g has updated his blog with the current status of his iPhone 4S jailbreak he's been working on. The good news is he seems to be working extremely hard on this one. The bad news is he seems to have hit a bit of a snag when it comes to the untethered part.
Considering his quick progress when it came to an untether for all A4 devices, I'm hoping tomorrow will bring with it more good news. Seeing all these fancy new jailbreak apps is just torture for us iPhone 4S users who are left in the dust as of now.
Source: pod2g
Get the best of iMore in in your inbox, every day!
iMore senior editor from 2011 to 2015.
Hope he comes out with an iPad 2 jailbreak as well, untethered or not...

He will, iPad 2 has the same A5 processor that's on the iPhone 4S. It'll for sure get an untethered when he gets past the issues. :D

X-Mas Day Release??? I need that Jailbreak fix already!!!!

I'm just waiting for @pod2g to get snapped up by Apple, too. Eventually, the jailbreak community will be Apple's; it's only a matter of time and lots and lots of money.

Does that mean he already has the tethered jailbreak. I'll take that for now please.

I need a hotspot on my phone without shelling out more cash to att

We all know there's no such thing as Santa Claus and no such thing as a bricked iPhone.

Releas the untethered for the iPhone 4 already ,.... the 4S people can wait !!!
We been waiting for way longer LOL xD

He posted another update:
"No more cache troubles
OK, figured it out, the A5 cache is not a problem anymore.
I sorted it out by doing the untether in a single thread and by flushing all the dcache then all the icache in a row at a strategical point of the process.
It took me like a hundred of tests to find the key. Hard for the nerves.
For the tech guys, here is a link explaining issues related to self modifying code ( or code patching ) on the ARM platform : http://blogs.arm.com/software-enablement/141-caches-and-self-modifying-c...
Another news : I discussed with @saurik today about the launchd boot process, and he's found one missing piece of the puzzle I needed to have a perfectly stable jailbreak. He's definitly one of the best iOS gurus out there. Thank you saurik!"

I can't stand ios5's notifications. They absolutely suck.
All I want is a simple icon in the task bar indicating new messages.
Thank you for signing up to iMore. You will receive a verification email shortly.
There was a problem. Please refresh the page and try again.