iPhones 'flaunted' over Android in India, even older ones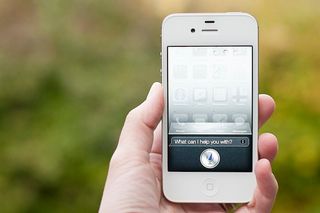 Selling older iPhones is Apple's new strategy to gain market share in India. The iPhone 4 was released in June 2010 but is still available and popular in emerging markets like India. Not only can you find the iPhone 4 in India, you'll also find the iPhone 4s that launched in October 2011.
225 million smartphones were sold in India last year. Apple wants a bigger slice of that action and is offering older devices to gain market share.
Here's Punit Mathur, vice president of a digital media company who made the switch from a Nexus 4 to an iPhone 4s:
The plan to gain a footing in emerging markets is by offering factory-refurbished phones from developed markets. This strategy to sell older handsets in India is a test for Apple. If successful, its' likely they'll expand to even more emerging markets like Brazil and Indonesia. Places where it's the norm, not the exception, to pay for devices outright.
What do you think of Apple's strategy to sell older hardware in emerging markets?
Source: Bloomberg
Only in relatively poorer countries would that be considered an upgrade. The 4S has started showing its age...and its not a good look. Then again, it's a mentality thing. Apple is precieved as an expensive brand. Thats global marketing at work, full force.

It's not poverty, it's perspective. The majority of the people I know who live in India (and Indians who live in countries close to India) are switching from "dumb" phones only now. Based on that the 4S is a HUGE upgrade, even if it already looks dated to those with the newer generations of phones.

Actually the reason many of my friends (I'm an Indian in college) have bought the iPhone 4/4s instead of a similarly priced more powerful and newer nexus is that we consider apple to be a huge status symbol. A ₹35,000 used iPad is sold after 2 years for ₹20,000, while you would get barely ₹13,000 for any other company's device. Most of the school kids buy a blackberry, because they like to flaunt the fact that they have BBM, something which was originally used by office grown ups. Many of my friends bought a ₹30,000+ blackberry LAST year. After they came to college, they realized that Apple was a 'better' status symbol, and switched to a 4s. In my class nearly everyone (except me) has an iPhone. 50% of these people have a 5s, while the rest have a 4. And these people aren't poor either.
Regarding to AAA1337's comment, that fact doesn't apply, since most people in that category go for devices made by Micromax, an Indian manufacturer selling low cost but powerful Android handsets, which this year has sold the most devices in India, overtaking Samsung. One of their most popular device last year was the Canvas HD, which had specs similar to the s4, but retailed for ₹24,000 (at that time), instead of s4's 40+ price tag.

You're right, if it was solely the upgrade value they'd go for one of the latest Android phones. It's the need for an upgrade and the need for a status symbol they do it for. My comment about it being a huge upgrade over dumb phones was intended Linebarrel's comment on how "aged" the phone is, pointing out how even older iPhones are upgrades for most people I knew. Obviously, your status symbol thing has a lot to do with it, otherwise they would just use the money to buy one of the cheaper Android phones on the latest OS and hardware. But my comment had more to do with their question about how anyone could view iPhone 4S as an upgrade.

Aaaaah... Ok. I'm sorry that I misunderstood you. I was just trying to make it clear that it was the status symbol aspect of Apple that people were buying the iPhone 4, not the cost or them perceiving it as an upgrade.

I saw a considerable amount of 4/4s in the States, when I went a few weeks ago.

The iPhone 4s is still the most popular iPhone here. I remember seeing a chart about iPhone market share in May of this year, and if I remember correctly American iPhone ownership is broken down as follows: 40% for the 4s, 25% for the 5, 20% for the 5s, 10% for the 4, and 5% for the 5c. Also speaking from personal experience all of my friends have either the 4 or 4s with me alone having the 5.

Well in Indonesia,, they're already selling lots of iphone 4/4s 8 GB Sent from the iMore App

A good thing is that Apple seems to introduce newer models of the iPhone and iPad relatively quicker to India than before.. So they don't seem to disappoint people who like to buy the newest model available. Price wise too, iPhone 5s costs about $50 more than the top end android phone costs at launch. Only difference is that other phones drastically lose value as they age, but iDevices stay put at their launch price for about 8 - 10 months.

I have never ever, in my entire life, read an article as shit as this one. It's really a shame, that the author seems to equate the mind & thinking of one person with a billion people who also reside in India. And, My dear sir, If only you did some research, you would know that iphone4/4s is used by close to half of American Smartphone users, and that's as true about usa as it is about many other developed countries. Last, I request the editorial team to refrain from Shining Headline-articles, which are hollow from the core and takes the viewpoint of one single person to predict the behaviour of a billion people.

What is there to say except apples main priority is profits profits and profits ? I hope they're labelled as factory refurbished ? 4s is useable still until ios 9 ? I'm on a iPhone 4 single core which feels slow non fluid, my note 3 is quad and I won't upgrade iphone till iPhone 6, hopefully a quad ? Knowing apple not, old refurbished stock sold in India is cynical they 8gb models ? To be honest at say £150 a 64gb 4s is def worth it.

I'm not living in an emerging market. And I still have and love my white 4s 64gb. Good camera. Fast enough. All apps I need are available. Ready for iOS 8. What more do I need ???
I upgraded last year from a 4 32gb. And for me it was a good update !!! Sent from the iMore App
Get the best of iMore in in your inbox, every day!
Thank you for signing up to iMore. You will receive a verification email shortly.
There was a problem. Please refresh the page and try again.