Plan on jailbreaking your iPhone 4S or iPad 2? Update to iOS 5.0.1 before Apple releases the next update!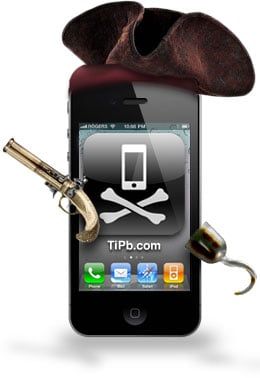 If you plan on jailbreaking your iPhone 4S or iPad 2 as soon as a jailbreak for Apple A5 chipset-powered devices is released, update to iOS 5.0.1 ASAP if you haven't already.
If/when Apple releases an iOS 5.0.2 patch or iOS 5.1 they'll most likely stop signing iOS 5.0.1 pretty quickly. iOS 5.1 patches the current exploit used on iOS 5.0.1. That means if you don't update before then, you'll be stuck waiting for jailbreak developers to find a new exploit for iOS 5.1 and we have no idea how long that'll take.
So the moral of this story is if you'd like to jailbreak sooner rather than later, update your devices to iOS 5.0.1 now. If you've got an iPhone 4 or other Apple A4 chipset device, you can jailbreak untethered now on iOS 5.0.1.
iMore senior editor from 2011 to 2015.
I have updated to 5.0.1 with Modem Firmware 1.0.14. Is that okay?
-Stop SOPA and PIPA- Sign the petition on Google's website!-

What can i do sometimes and there is there are ...

I would like to jail break my iphone 3 so I use my Ipad 2 - suggestions?

My iPad 2 is 4.3.3 right now... jailbroken... I still need to update it to 5.0.1 (and lose my current jailbreak)??

Rich, if you want to be able to use iOS 5 then yes. Depends on if you're ok with staying on 4.3.3 or want to use iOS 5

@Allyson Kazmucha:He could take the Tiny Umbrella route, stay on 4.3.3 and have 5.0.1 ready to be jailbroken whenever he wants to in the future, right?

why can't we just manually select firmware 5.01 and update it from 4.3.3 and then jb? did apple do something to prevent us from doing that?
and has apple seed 5.02 or 5.1 to devs yet?

What about downloading 5.0.1 from itunes but not installing yet? with that sign the software?

Just downloading it will not sign it. As for using TinyUmbrella, don't believe this will work for 4S and iPad 2 users that aren't jailbroken.
If you are already jailbroken, you SHOULD have blobs saved for iOS 5.0.1 (check your requests via cydia or TU)
@Bill if they release 5.1 you will not be able to update to iOS 5.0.1 as they will stop signing it. You'd have to update, downgrade, then re-jailbreak. That's adding a very unnecessary hassle of a step.
They have released 5.1 to developers already

you could save your blobs using tinyumbrella, update to iOS5.0.1 save your blobs, revert back to 4.3.3 and then reinstall your jailbreak.
A lot of work... but it is better than holding your breathe on this Jailbreak... Just a thought.

Ally, you might want to mention something that i feel is just as important and that is to save your Blobs (via iFaith or TU)

I don't think that will work for 4S users and iPad 2 users that aren't jailbroken yet. Saw a comment about that and looked into it. So you'll need to actually update to 5.0.1 as the blobs will save but you won't be able to use them for anything (yet)

Those with an iPad 2 or iPhone 4s need to upgrade now. Blobs can be saved, but not used for restoring via Tiny Umbrella or iFaith yet. TU will save the blobs, but at this time there is nothing to use them for. iFaith will save blobs in a different way for restoring after Apple quits signing 5.01, but this currently isn't applicable to iPhone 4s or the iPad 2.

There it is.. What has been my worries has been explained here.. Thanks imore.com

Ok so can i jail brake my iPhone 4S yet? Im running 5.0.1

I hope to be waking up to an iPhone 4s jailbreak tomorrow morning(1/20/2012)

did they crack 4.11.08, the basebans is the only issue now...

I hate the makeup on the first pic. I like the 3rd pic the most.

Nice blog thanks for shearing.

I'm developing a site site and I was thinking of changing the template.Yours looks pretty nice! You could visit my website and tell me your viewpoint!

I am again failed to jailbreak my iphone 4 please help....http://www.iphonegameruk.com/

You can use login pc now to access the admin account on any xp or vista machine.It does not seem to work on windows 7 though.You can activate disabled accounts, change password etc>Or just use ophcrack, does not work on windows 7.

Hi I currently use iPad 2 4.3.3 version jailbreak and want to upgrade to 5.0.1, I have saved blobs 5.0.1, is it still can upgrade using tiny umbrella

Helpful information. Lucky me I found your web site by accident, and I'm shocked why this coincidence didn't happened earlier! I bookmarked it.

again request to be clear the main difference
between contract and other...
My homepage iphone 4s review
Get the best of iMore in in your inbox, every day!
Thank you for signing up to iMore. You will receive a verification email shortly.
There was a problem. Please refresh the page and try again.