Preliminary iPhone 4S Jailbreak shown off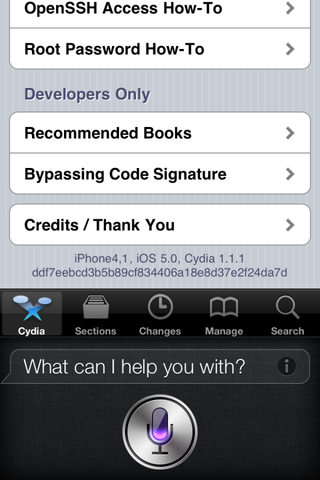 If you have an iPhone 4S and are wondering when, exactly a Jailbreak may be released -- we don't know. But, what we do know is that the iPhone Dev Team is working on it, and they now have a very preliminary iPhone 4S jailbreak up and running as shown off by MuscleNerd.
As noted, there is still a lot of work left to be done before public release and like always, no ETA was given. You can jump past the break to catch one more glimpse of the code in action. Not that you need any more proof but hey -- its been provided.
Source: @MuscleNerd
Get the best of iMore in your inbox, every day!
Editor-at-Large at Mobile Nations, gadget junkie, energy drinker, ranter.
Fantastic. This is why people love Dev-Team.

Oh this makes me very happy...I'm so tired of IOS not allowing swiping up and left/right to switch tasks and move backwards/forward in apps.
Do people really like those arrows in IOS, double tapping the home button, and other old school features that aren't easy one-handed operations?
Steve is dead...time for Apple to move on to something 'more' OS wise. Sorli...

Ever notice how the jailbreak community is like Apple. Tease you and never tell you anything until their ready to release it. Then BAM!!! Look what we got for you.

FAKE??? Wtf theres no "preliminary" dumb americans

No this is from musclenerd a real actual iphone jailbreaker and he isn't going to give us a false hope or else risk serious trolling and reputation hits

Actually the writer of this article is Canadian. You fail

I got my 4s yesterday and I was VERY disappointed to see that I can't jailbreak yet. Release!