Apple reportedly moving from iPod touch to iPhone 5s for EasyPay retail system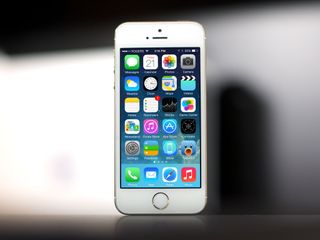 Apple is apparently rolling out some changes to the EasyPay point of sale system found in Apple Retail Stores, phasing out the current iPod touch and its card reader. EasyPay will instead utilize an iPhone 5s going forward. An updated credit-card reader will be attached to the devices, which will contain some kind of RFID functionality, along with the ability to read chip and PIN cards, according to 9to5Mac:
The EasyPay system has been used in Apple Stores since 2009, and the program currently runs on the fourth-generation iPod touch. EasyPay allows customers to check out without the need to stand in a line at a cash register, and employees can email them their receipts directly from the device. It's not clear
Why do you think Apple would make this change? Let us know below in the comments.
Source: 9to5Mac
Joseph Keller is the former Editor in Chief of iMore. An Apple user for almost 20 years, he spends his time learning the ins and outs of iOS and macOS, always finding ways of getting the most out of his iPhone, iPad, Apple Watch, and Mac.
iPod Touch is being discontinued!!! I joke. Just wanted to say it first. Sent from the iMore App

I seriously want to agree with you! The iPhone has seriously eaten into iPod touch sales so I would not be surprised to see the iPod scaling back to a basic music player as far as devices goes. Personally, I think it would make more sense to put them on an iPad mini. Ive shopped in an apple store and it just seamed like the guy that sold me my iPad 3 at the time was struggling a bit to do the transaction on the iPod at the time.

"iPod Touch is being discontinued!!! I joke. ..." Maybe this year's 5.5" iOS device will be an "iPod touch Air." And maybe there will only be one all-new 2014 iPhone model: the 4.7" "iPhone Air." I joke too.

Why? Because they're freaking slow. Any Apple retail employee using them can attest that they're the bottleneck of the customer experience. Throw an A7 processor and faster WiFi connectivity and you'll see a welcomed difference. Sent from the iMore App

Maybe because they can 'sell themselves' the 5s' and it'll be a good jump for the summer quarter before the new iPhone. Sent from the iMore App

1.) Speed: the fourth-generation iPod touch is slow. It takes a long time to connect to wi-fi, and because "time is money", moving to the 5s is definitely worth it. Also, there are different networks in the FOH and BOH so every time you pass back-and-forth between the two, you must re-connect.
2.) Outdated: fourth-gen iPods can't update to iOS 7, and Apple believes that every aspect of their store should be polished with the newest technology.
5 years is more than enough time for a hardware/software refresh. Sent from the iMore App
Thank you for signing up to iMore. You will receive a verification email shortly.
There was a problem. Please refresh the page and try again.