History of iPhone 5s: The most forward thinking iPhone ever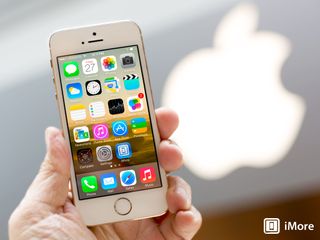 (Image credit: iMore)
Apple's event on September 10, 2013 was unique in their history — they introduced not one but two new phones on stage that day. The first was a re-imagining of the previous year's model in a new, more colorful form. It was the past made present. The second was all about the future. It was, as Phil Schiller called it, the most forward thinking iPhone ever. It was the iPhone 5s.
The gold standard
The iPhone 5s, codenamed N51 and model number iPhone6,1, kept the same design as the previous year's iPhone 5, something that had become a hallmark of Apple's S-class phones. (The shift from uppercase S to lowercase s in the branding was likely a visual concession — 5S has a great chance of being confused for 55 than 5s does.) That meant the iPhone 5s kept the same 4-inch, 1136x640 pixel, 326ppi, 16:9 aspect ratio display, and the same in-cell technology that made the pixels look like they were fused right into the screen.
The same aluminum unibody was kept as well, with its ceramic glass inlays on the back for RF transparency and its diamond chamfered edges. And that was a problem. Apple was already dealing with a media and mindset that found the incredible advances in manufacturing used on the iPhone 5 boring. How could they change that sentiment if the design itself wasn't changing? Turns out by giving people differences that were only skin deep. By giving them a new color.
The original iPhone had been available only in aluminum and black. The iPhone 3G and iPhone 3GS had black front plates but offered both black and white back plate options. The iPhone 4 and iPhone 4s had come, front and back, in black or white. The iPhone 5 was two tone, but those tones were still black and slate gray, and white and silver. The iPhone 5s added white and gold. Jokingly referred to as Kardashian, a reference to the celebrity having had her iPhone 5 re-anodized in gold earlier in the year. Apple didn't go for a deep gold, however. They went for a light, champagne gold.
While gold is the easiest colors to anodize, black remained the hardest. After dealing with scratches and chips on the black and slate gray iPhone 5, Apple switched to black and space gray on the iPhone 5s. It wasn't a big change in terms of shade, but it proved to be a giant leap when it came to resiliency.
The moonshots, however, were all on the inside. Having previously taken a crack at spinning their own processor design with the A6's Swift, Apple went all out on the Apple A7. They licensed the newer, cleaner ARMv7 instruction set and made the Cyclone, the world's first 64-bit mainstream mobile processor. That they got to 64-bit before the likes of Samsung and Qualcomm, who manufacture chips, was as impressive for technologists as it was galling for those two companies.
The Apple A7 was 28nm, dual-core, and 1.3GHz, paired with an OpenGL 3.0 capable PowerVR Series 6 (Rogue) G6430, and 1GB of DDR 3 RAM. The RAM proved to little for demands of 64-bit apps, with Safari routinely reloading even a couple or a few tabs, and background apps being jettisoned more quickly than they might otherwise have been. However, more RAM means higher power consumption, and complaints about reloading might just as easily be dwarfed by complaints of lower battery life. Apple needs to strike a balance, or come up with a new equation...
Unlike previous S-class releases, and unlike the iPad, the solid state storage limit didn't increase — 64GB remained the top of the line.
With the Apple A7 came the secure enclave, a coprocessor that handled encryption, including the brand new Touch ID fingerprint identification sensor. When a finger was placed on the Home button a capacitive ring detected it and a high resolution snapshot was triggered. That snapshot was converted to math and then destroyed. The math passed through a hardware channel to the secure enclave where it was compared again up to 5 registered prints and, if matched, triggered the release of a "yes" token to enable authorization for unlock or authentication for purchase. It was a clever solution to a real problem.
Security is always at war with convenience. Apple's numbers showed only half of their hundreds of millions of customers used a 4-digit passcode on their iPhones. Touch ID would allow people to authenticate and their iPhones — and authorize purchases on the iTunes Store, App Store, and iBooks Store — simply by placing their finger on the Home button. Less secure than a long, alphanumeric password, but much more likely to be used than even a weak passcode, in the endless war between security and convenience, it was a good compromise.
There was some initial concern as to how reliable Touch ID would be. Fingerprint sensors on competing devices had been considerably less than stellar to date. There was also a lot of fear, uncertainty, and doubt (FUD) spread right after launch. There were videos of people making fake fingerprints to spoof the system. There was also a problem with the method intended to improve reliability with each and every read of the fingerprint — sometimes it took a wrong turn. The FUD failed, the spoofs were understood in context, and Apple ultimately released updates to iOS 7 to fix the reliability.
Touch ID ended up doing what it was intended to do — make security easy enough that most people, most of the time, would actually use it. And according to Apple's numbers, it worked. The number of people using a passcode leapt from 41% pre-Touch ID to 83% post-Touch ID.
The Apple A7 also included the Apple M7, a motion coprocessor, a type of sensor fusion hub. Codenamed Oscar, the M7 is believed to be an NXP LPC1800 micro-controller based on an ARM Cortex M3 processor that collects and keeps a week's worth of motion data, including the built-in accelerometer, magnometer (digital compass), and gyroscope. It does this so that the Apple A7 can stay powered down and simply request motion data when and if it needs it, rather than staying powered on to collect it itself. In other words, the M7 saved us all battery life.
The image signal processor (ISP) in the Apple A7 also improved the built-in iSight camera, including allowing for 120fps slow-motion video, 30fps panorama capture, live video zoom, intelligent burst mode, dynamic local tone mapping, 2x faster focusing, autofocus matrix metering, and electronic image stabilization (EIS).
Beyond the chipset, the iPhone 5s' iSight camera is still a Sony IMX145 and Exmor-RS CMOS sensor but size has gone up from 1.4 to 1.5 microns, and aperture from f/2.4 to f/2/2. This combined for a 33% increase in light sensitivity. Apple also added a bicolor TrueTone flash that had both yellow and white elements to better match existing color temperatures.
The front FaceTime camera also got a boost, from 1.75 to 1.9 microns, with backside illumination (BSI) thrown in for good measure.
Bluetooth and Wi-Fi stayed functionally the same, though the radio changed to a Broadcom BCM43342. Near-field communications (NFC) remained missing in action (MIA). The Qualcomm MDM9615M LTE 4G radio, however, gave the iPhone 5s support for 13 bands, though it took 5 different models to get there.
Price, not surprisingly, stayed the same. The iPhone 5s launched starting at $199 on-contract for 16GB, with $299 and $399 options for 32GB and 64GB respectively.
More powerful than you think
The iPhone 5s launched on September 20, 2013 in the U.S., Australia, Canada, China, France, Germany, Hong Kong, Japan, Puerto Rico, Singapore and the U.K. It's hard to say how many were sold that first weekend because the iPhone 5c was sold along with it and Apple doesn't break down numbers per model. Apple did say they sold 9 million iPhones combined that weekend, and some analysts have estimated the iPhone 5s accounted for about 6.75 million of those. Tim cook, via Apple:
People made fun of of the gold iPhone both after it leaked and when it was announced. Then they panicked when they couldn't get one come launch day, week, or month. Funny things, we humans are. Best of all (or worst of all, depending on your perspective), going gold worked. Apple got little to none of the negative reaction to the iPhone 5s design that they'd gotten to the iPhone 5. Scratch the surface and what do most people want? More surface. As always, Apple wasn't targeting iPhone 5 owners with the iPhone 5s — though Touch ID, iSight, and the 64-bit Apple A7 struck straight to the hearts of early adopters — but rather iPhone 4s and previous device owners looking for a more significant upgrade.
Reviews were good.
Anand Lal Shimpi for AnandTech:
Joanna Stern for ABC:
Yours truly for iMore:
From burning platforms to fire sales
Competitors based on Qualcomm processors were caught flat-footed by the Apple A7. Samsung, which both made their own chipsets and used Qualcomm (don't ask), likewise. It would take them a year to even begin to catch up. That's not to say they didn't offer unique and compelling features all their own. Samsung made waterproofing mainstream with the Galaxy S5, and their Galaxy Note series, while not reaching the same popularity in North America as it did elsewhere, kept getting better at digitizers and bigger at screen sizes.
HTC continued to release good, if strangely branded, phones like the HTC One M8. Though consistently reviewed better than Samsung their sales haven't come close to catching up. Google sold Motorola to Lenovo, though there's every indication interesting phones like the Moto X will continue. Google also announced Android L, a preview of their next generation mobile operating system. Just as Apple has been moving from their foundation of excellent interactivity into new levels of functionality, so Google has been moving from excellent functionality into new levels of interactivity.
Nokia, it's value crushed by former Microsoft executive Stephan Elop, ended up being bought by outgoing Microsoft CEO Steve Ballmer, ostensibly to prevent Windows Phone's largest manufacturer from shifting to Android. The deal closed and Microsoft went on to ship Windows Phone 8.1 and Cortana, their Siri-like virtual assistant. They continue to have some level of traction, especially with lower cost devices in emerging markets, but like everyone else not-Apple and not-Samsung, haven't seen much increase in profitability in the rest of the market. New CEO, Satya Nadella comes from a cloud and services background, and Microsoft has been increasingly good at supporting the iPhone and iPad, so perhaps the future for them lies cross-platform?
BlackBerry, with Thorten Heins gone and former Sybase CEO, John Chen now in his place, shifted focus back towards the enterprise and doubled down on keyboards, announcing the upcoming BlackBerry Passport, a phone no one would ever mistake for just another post-iPhone slab. What and how much they can do with it, however, remains to be seen.
Seven years later
By 2013 Apple had gone from an early Project Experience Purple dream to as close to reality as technology would allow. The iPhone 5s took the physical form of the iPhone 5 and added internals that would set the platform on a course straight for the future. But what do you do when your original dreams have all been made manifest?
Why go on to better and bigger things, of course...
Master your iPhone in minutes
iMore offers spot-on advice and guidance from our team of experts, with decades of Apple device experience to lean on. Learn more with iMore!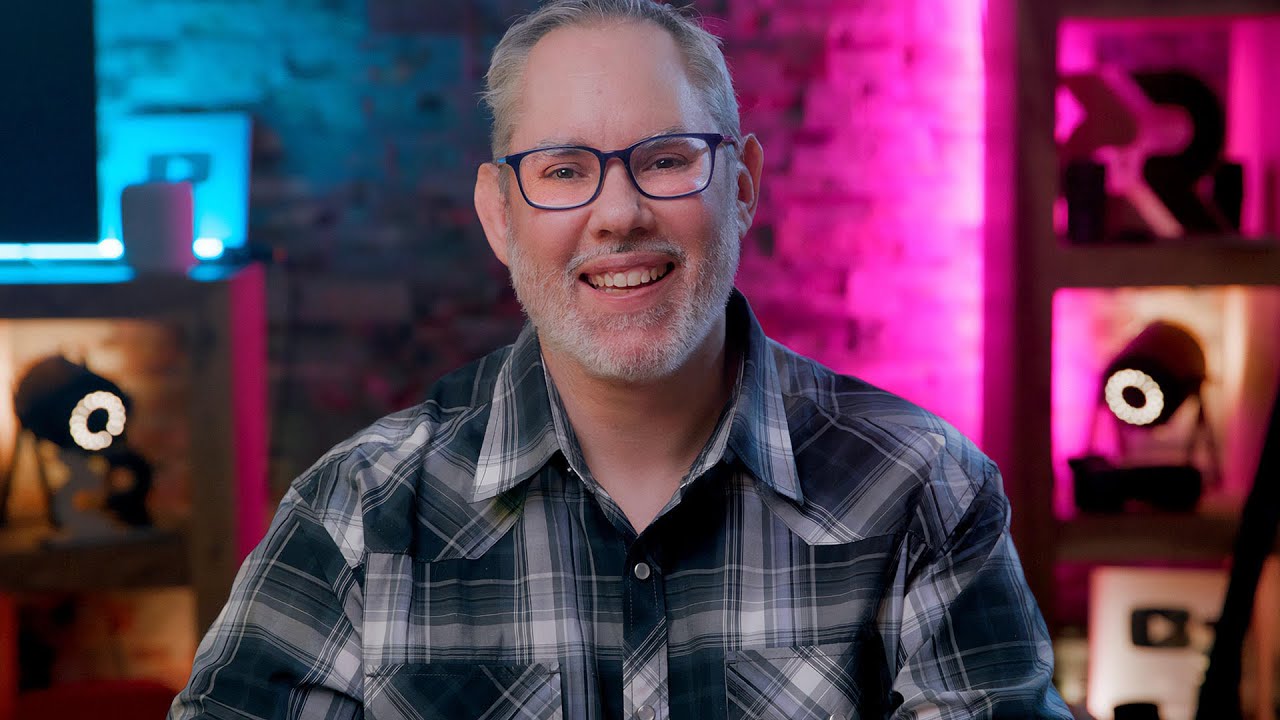 Rene Ritchie is one of the most respected Apple analysts in the business, reaching a combined audience of over 40 million readers a month. His YouTube channel, Vector, has over 90 thousand subscribers and 14 million views and his podcasts, including Debug, have been downloaded over 20 million times. He also regularly co-hosts MacBreak Weekly for the TWiT network and co-hosted CES Live! and Talk Mobile. Based in Montreal, Rene is a former director of product marketing, web developer, and graphic designer. He's authored several books and appeared on numerous television and radio segments to discuss Apple and the technology industry. When not working, he likes to cook, grapple, and spend time with his friends and family.