Best dumbbells to use with Apple Fitness Plus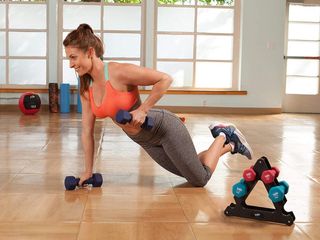 (Image credit: Jfit)
Apple Fitness+ offers classes in 11 different fitness modalities including strength, HIIT, and Pilates. Some of these classes require fitness accessories. Make the most out of your training sessions with the best dumbbells to use with Apple Fitness+.
Rogue Rubber Hex Dumbbells
Apple's rec

The Rogue Rubber Hex Dumbbells are Apple's recommendation. They're sold in pairs and available in weights ranging from 2.5 pounds to 65 pounds. The heavy-duty, rubber-encased heads minimize noise and limit wear and tear, while the chrome-plated handle is ergonomically designed for a firm but comfortable grip.
Amazon Basics Neoprene Dumbbell Set
Great Value

This set of six cast iron dumbbells comes in three weight sizes: two pounds, three pounds, and five pounds. They're neoprene-coated for durability and a non-slip grip. They feature a printed weight number on each end cap and are color-coded for quick identification. The hexagon shape prevents rolling, and they come with an easy-to-assemble weight stand.
Amazon Basics Hex Dumbbells
Heavy hitters

These dumbbells by Amazon have a solid cast-iron core for durability. The chrome handle provides a secure, comfortable grip, and the hexagon-shaped, rubber-encased ends, prevent rolling, keeping them safely in place. They're on the heavier side, coming in pairs of 10 to 45 pounds.
Epic Fitness 150-pound Hex Dumbbell Set
Complete set

This set by Epic Fitness contains a pair of five, 10, 15, 20, and 25 pound rubber hex shaped dumbbells with an A-frame rack for easy storage. These weights feature ergonomic handles to maximize grip and minimize fatigue.
Nice C Adjustable Dumbbells
Adjustable lightweight

These adjustable dumbbells by Nice C can be adjusted between 2.3 pounds and 11.2 pounds. They come with 16 small and two large removable weight bars per dumbbell. The small bars weigh 0.4 pounds and the large bars weigh 1.25 pounds for the perfect, personalized weight increment. They're covered in slip-resistant neoprene and feature a curve-shaped handlebar for a no-slip grip.
Yes4All 50 Pound Adjustable Dumbbells
Adjustable heavyweight

This is a set of two dumbbells equaling 50 pounds total. They come with two handles, four three-pound plates, four 7.5-pound plates, and four collars. The cast iron weight plates fit a one-inch standard bar — they're compatible with all one-inch handles. They're easy to use and feature a diamond knurled chrome handle for a secure grip.
Easy hold

These dumbbells by Jfit come in 18 pound to 74 pound sets depending on your needs. Get sculpted with these neoprene coated dumbbell pairs that will never rust or damage your floors. They're accompanied by an easy-to-assemble stand for convenient storage. They feature a hexagon, anti-roll design, and are gentle on the wrists.
Egg Weights Hand Dumbbells
Incorporate weight in all workouts

These small hand weights by Egg Weights are a great way to incorporate resistance training into any exercise, from Pilates, to yoga, strength, running, or walking. Egg Weights are lightweight (one to two pounds), small, and low profile. Unlike traditional dumbbells that exceed the circumference of your hand, Egg Weights fit comfortably in the palm of your hand and do not inhibit fluid motion during exercise.
CAP Neoprene Coated Dumbbells
Great grip

These CAP neoprene coated, five-pound dumbbells feature an iron core, and three millimeters of neoprene coating for safety and comfort. They feature the classic hex-shape design to prevent rolling. They're available in 1, 2, 3, 4, 5, 6, 7, 8, 9, 10, and 12 pound sizes.
POWERBLOCK Sport 24 Adjustable Dumbbells
You've got the power

These serious looking POWERBLOCK Sport Adjustable dumbbells replace eight pairs of traditional dumbbells in one pair. You can adjust the weight in each dumbbell from three to 24 pounds per hand in three pound increments. You can change weight quickly, in seconds with the selector pin.
Get shredded
You can always trust iMore. Our team of Apple experts have years of experience testing all kinds of tech and gadgets, so you can be sure our recommendations and criticisms are accurate and helpful. Find out more about how we test.
Incorporating weights into any exercise routine can increase strength and improve fitness. Some classes on Apple Fitness+ require fitness props like dumbbells. We like Rogue Rubber Hex Dumbbells because they're Apple's recommended dumbbell to use with Apple Fitness+.
Utilize the lightweight Egg Weights in any workout for added intensity. If you're looking for a great set, Epic Fitness offers a complete 150-pound set with A-frame. Or maybe you need a budget option? You can't go wrong with RBX Neoprene Dumbbells. Whether you're looking for something adjustable, lightweight, or heavy hitting, we've got you covered with the best dumbbells to use with Apple Fitness+.
Master your iPhone in minutes
iMore offers spot-on advice and guidance from our team of experts, with decades of Apple device experience to lean on. Learn more with iMore!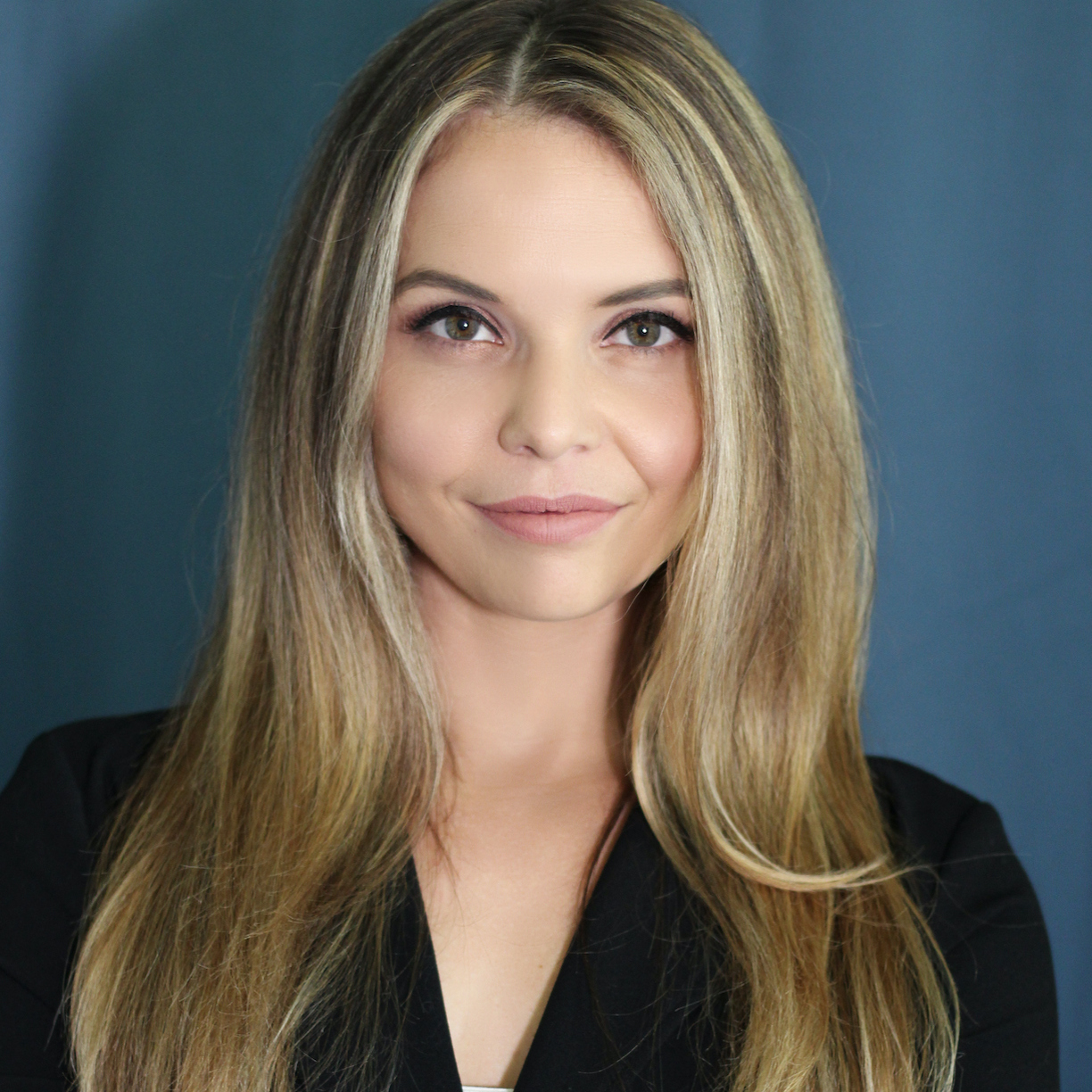 Nicolette is a freelance writer for iMore. She's been hooked on Apple products since she got the very first iPhone in 2007 and made the switch from PC to Mac in 2008 after inadvertently dousing her laptop with a hefty dose of water. A dedicated creative, Nicolette has had the pleasure of working with some of the top websites, studios, and brands in the industry throughout her career, and enjoys writing about all things: Apple, health, fitness, audio, and home. With over a decade of high-level experience as a health and fitness professional, Nicolette specializes in tech pertaining to the field. If she's not working, you can find her sipping a glass of wine, enjoying a concert, or hanging with her family.