RadioShack drops iPhone 5s pricing to $99 or score one for free when trading in an iPhone 4S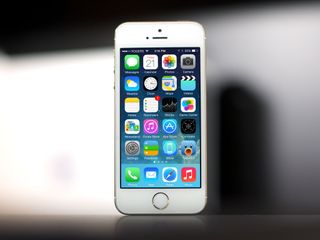 Like most things in the technology world, if you wait long enough a good deal is bound to be found eventually. Such is the case with the iPhone 5s as starting Friday, RadioShack is reducing their pricing for the latest iPhone down to $99 in-store with a qualifying two-year plan on AT&T, Sprint or Verizon.
If you're still hanging onto an iPhone 4S, the deal is possibly even better. RadioShack will take your iPhone 4s off your hands and give you a $100 credit provided the device is in working order. You can then use that credit purchase an iPhone 5s and ultimately bring the pricing down to free.
RadioShack doesn't note any time frame for the $99 pricing but chances are it won't be an ongoing thing. That said, best to take advantage of it while you can in store starting tomorrow. Anyone going to take RadioShack up on their offer?
Editor-at-Large at Mobile Nations, gadget junkie, energy drinker, ranter.
Not for $100 off a 16gig phone when my 4S that's laying around is a 64gig. Sent from the iMore App

I'll wait for the 6...and they wouldn't take my 4 anyway. Sent from the iMore App

Sound really good but I'm giving my 4S to my 4yr old and I'm getting the iPhone 6 Sent from the iMore App

Tempting. But if waited this long why not hold until 6 in Sept? Then I'd have a choice of free vs. market price. Oh, & lightning cables... Sent from the iMore App
Thank you for signing up to iMore. You will receive a verification email shortly.
There was a problem. Please refresh the page and try again.