Deutsche Telekom to offer iPhone 5 reservation coupons from today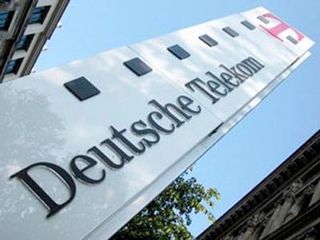 According to Bloomberg, Deutsche Telekom will offer its customers the opportunity to reserve the next generation iPhone 5 starting from today. Alexander von Schmettow, a spokesman for Deutsche Telekom told Bloomberg by telephone that it anticipates a supply bottleneck for the upcoming device, and so will hand out priority coupons to customers who expressly request the iPhone 4 successor from today. The coupons will only be issued to existing Deutsche Telekom customers and can be redeemed on a first come first served basis when the next generation iPhone is released.
I am not sure how you can offer reservations for an iPhone that has not even been announced, has no specifications or even a price. Until Apple actually announces it, you can't be one hundred percent certain that it even exists. If your carrier offered reserv
[Bloomberg]
UK editor at iMore, mobile technology lover and air conditioning design engineer.
It's not much of an issue to give consumers the opportunity to reserve the next Iphone phone... I don't understand your doubts. Simply, they give the opportunity to reserve the next phone, whathever that is!! People are crazy about Iphone, and I am sure the next iphone will be great, so if you ahve the opportunity to reserve, without paying anything, I would do it for sure.

yes, why not? youve got nothing to lose and potentially something to gain. my two year contract has just expired so im due an upgrade and will wait for iPhone5

Seriously why not. I guess you were living under a rock when the previous iPhones came out and there were long lines at every store.

Actually, I would start the line at my local Apple store.

frunk you nigga...i hate you a$$

Visit http://mobzilaa.com for iphone 5 details

they told one customer it will be delivered october 6

visit www.apple-iphone.in for all apple news and updates, free apps, games and much more

I'd like to say the people doing this are stupid, but to be honest I don't think they are. The fact is that apple will almost definitely make the next iPhone very good and successful half down to the sheer amount of content it already has. If I had the money to upgrade from my iPhone 4 I'd probably do this.
Thank you for signing up to iMore. You will receive a verification email shortly.
There was a problem. Please refresh the page and try again.