How to use Facebook 360 Live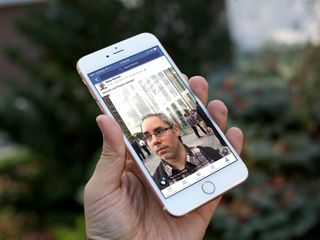 Facebook has recently announced that it's introducing a super sleek 360-degree video format into the social media app's live broadcasts. That means that you'll soon be able to share the environment around you during a seamless live broadcast online. Pretty cool, huh?
In order to launch this awesome new feature, National Geographic will be live broadcasting via Facebook 360 from the Mars Desert Research Station in Utah starting at 3PM ET this afternoon.
What exactly is the Mars Desert Research Station? TL;DR: it's a simulated Mars environment where researchers and scientists have just spent the last 80 days in complete isolation pretending to live on the surface of the red planet (I mean… replace 80 days of science and isolation with 80 days of internet and Netflix and isolation and that sounds just grand).
How do I view a Facebook 360 Live video?
Assuming that the 360 Live videos will follow the same format, it appears that they'll be as easy to interact with as other 360-degree videos on Facebook.
Can I view Facebook 360 Live videos with VR?
Because certain VR headsets work with 360-degree video already, it'll be insanely cool to see if Live videos work, too! Not playback, either: real-time, live 360 video!
When can I start streaming 360 Live video myself?
It will be an option in Facebook's Live API by the end of this month for publishers; regular users should see the feature roll out next year.
So? What do you think about 360 Live?
Will you be using live 360 video on Facebook? Or do you think all of these live-streaming features on social media are silly?
Let us know what you think in the comments below!
Get the best of iMore in in your inbox, every day!
Cella writes for iMore on social and photography. She's a true crime enthusiast, bestselling horror author, lipstick collector, buzzkill, and Sicilian. Follow her on Twitter and Instagram: @hellorousseau
Thank you for signing up to iMore. You will receive a verification email shortly.
There was a problem. Please refresh the page and try again.