Everything you need to know about Apple's new iPhone 4
iPhone 4 is the most significant hardware revision to Apple's widescreen iPod, breakthrough internet communicator, and phone since the original iPhone 2G was released in 2007. But how significant is it? Apple CEO Steve Jobs said there were over 100 new features and singled out 8 for special attention. We'll take the most interesting of both and see just how important they are, after the break.
(For more on the software, see our massive iOS 4 feature walkthrough).
In typical Apple hyperbolic fashion, they introduce iPhone as changing everything, and they have a video to prove it. Beyond the hyperbole, the thought they place into every detail of what they make is impressive. New mixes of stainless steal. New technologies for battery life. Manufacturing procedures that create unmatched build quality. And consider this: how many companies have a Senior Vice President of design?
FaceTime
FaceTime got the Steve Jobs "one more thing" bump at this year's WWDC so it's a fitting place to start the feature discussion. Now Apple didn't invent video calling, of course, but once again they're taking what has been a niche technology and making it mainstream. There are a couple of huge challenges this time: at the moment it's Wi-Fi only and iPhone 4 only. "At this time" because Apple indicated they were trying to push it out to the carriers and their 3G (and upcoming 4G) networks next year, and they've built it out of -- and are releasing the resulting work back to -- open standards so it can be implemented into other clients and devices. (If you're curious as to which standards, Apple lists them as H.264 video codec, AAC audio codec, SIP signaling protocol, STUN and ICE for NAT traversal, TURN for TCP/UDP data receipt, RTP and SRTP for audio and video packet delivery.)
In typical Apple fashion, however, the end user isn't supposed to worry one bit about all those acronyms mean or how hard it is to do what they're doing -- the end user is simply supposed to press the FaceTime icon and talk to their parents or grandparents, see their children and grandchildren, or tap the switch button to flip from front-facing to rear camera to watch the first footsteps or see the winning goal. That's how Apple is marketing it and they're usually very good at marketing.
Yes, on Wi-Fi you could just use your laptop webcam or MacBook iSight, but iPhone 4 will be infinitely more portable. You won't be (or at least you shouldn't be) chasing your 2 year old around the garden with a 5 lbs pound computer. And we won't even get into what it could do for long distance romances...
Apple should add FaceTime to their Mac iChat app eventually (though with their current iOS focus, the resources may not be there at this point). Skype might just be looking at supporting it as well, which would be huge. As an open standard, Android and Palm apps might come along for it as well. And if you paid attention during the keynote, Steve Jobs said 10 million Apple devices -- not just iPhones -- would support it by the end of the year. So yes, the iPod touch might finally get a camera and get into the fun.
Now there's no word from Apple about recording FaceTime calls so that may not be available at launch (and hordes of impetuous young Hollywood stars should stop and thank Jobs for that), but it's something that's easy to see them adding in the future.
Maintreaming video calls, especially locked to Wi-Fi and a singe device at launch, is a huge challenge and it could be called a gimmick if it were anyone but Apple. (Their focus on small feature sets usually prevents gimmicks from creeping into the roadmap). Unlike mobile web browsing, apps, and video recording, there's no guarantee FaceTime will take off with the masses. But it's so scifi you just have to love the attempt.
Retina Display
All previous generation iPhones shipped with 320x480 displays and with Android increasingly going 480x800, conventional wisdom assumed Apple would have to meet that resolution. They didn't. To lift Apple Senior Vice-President of iOS Software, Scott Forstall's favorite line -- they blew it away. The new iPhone has a 640x960 display at 3.5" diagonal size and 3:2 aspect ratio for a whopping 326 pixel density per inch (that's 78 microns wide for pixel geeks). Topping it off is an 800:1 contrast ratio so whites are whiter and blacks are blacker.
That means, very literally, where last year's iPhone had 1 pixel, this year's will have 4. For developers this is huge because older apps will look the same as before, if not slightly better because Apple will automatically re-render text and UI elements at the higher resolution. New apps will just look phenomenally better.
Apple is calling this set of technologies "Retina Display" because they day the pixel density is so high your retina can't distinguish the dots anymore -- it looks like a photo or magazine page. There's some debate about wether or not the Retina Display claim is scientifically accurate (it depends a great deal on how sharp your eyes are and how close you hold it) but for all intents and purposes, it doesn't matter. It's sharp enough that most people won't notice the pixels -- until they go back to other displays.
Apple is also using the IPS (in-plane switching) technology they mainstreamed in the iMac and iPad along with LED backlight to create an incredibly wide viewing angle. Where other devices look pretty much blank from the side, iPhone 4 is still legible. For those trying to hide the documents they're reading on planes, privacy films will no doubt sell like hotcakes. For those who want to share a movie or webpage with their family and friends, it'll be hugely appreciated.
For their next trick, Apple has used optical glass that's not only been treated for even greater scratch resistance, not only using their oil-resistant coating, but is laminated directly onto the screen so that there's no longer a gap in the display. The pixels are right underneath the glass, minimizing reflections and making it feel more like you're looking at it and not through something into it.
What this means for users is that the iPhone 4 will look better more often, text will be easier to read in a wider variety of circumstances, and apps will appear the same as before if they haven't been updated, and crisper and clearer than ever before if they have.
Multitasking
Steve Jobs highlighted multitasking as one of iPhone 4's eight new features but that's software not hardware, and it will work on iPhone 3GS and iPod touch G3 as well, so I'm covering it in TiPb's iOS 4 walkthrough.
Still, it should look and work even better on the iPhone 4, and here's hoping a post-release teardown reveals Apple was good enough to go with 512MB of RAM this time to really keep it snappy.
Cameras front and back (with LED flash)
The big news with iPhone 4 is that Apple introduced a front-facing camera into the mix. It's only VGA resolution -- 640x480 -- but for self-protrait profile shots for social networks like Facebook and Twitter, and FaceTime video calls, it should be more than enough for now.
The bigger news is the rear-facing camera, and that iPhone 4 feels like Apple is finally taking digital imaging seriously. The first two generations of iPhone camera were outstanding only in their convenience, with low megapixel counts and serviceable if limited software. Apple kept hiring engineers, however, and while the iPhone 3GS raised the bar to 3.2 megapixels and introduced tap-to-focus and all manner of automagical white balancing, iPhone 4 is a leap beyond. And not just in megapixels.
Sure, other devices already have 8 megapixels, but anyone who loves photography already knows megapixels are meaningless after a certain point (unless you're shooting billboards, and then you have something in the 23 range already, don't you?) In the megapixel spec race, just like with dedicated cameras before, hardware makers take the same lens and cut it up ever-smaller, meaning the number of pixels goes up even as the light captured by each one (i.e. the quality of those pixels) goes down. Canon and Nikon are (thankfully) shifting away from megapixels and racing now towards ISO/low-light performance and it appears Apple is following suit.
iPhone 4 is getting a 5-megapixel camera, but instead of chopping the iPhone 3GS lens up even more, they've increased the physical size of the rear-facing lens and more than that -- added a backside illuminated sensor to really up the low-light levels. They've also added an automatic LED flash, which is a good casual option. It's not the dual flash some other devices have, and its not the sun-like torches the big boys of SLR carry shoe-mounted, but it harkens back to the original iPhone camera -- good enough given the convenience of having it built in. (Speaking of which, there's also a 5x digital zoom which is, eh, a digital zoom -- since they obviously can't do optical given the narrow depth of the phone -- but it's there if sneaker zoom isn't possible).
720p video recording and editing
The bigger 5 megapixel camera on the iPhone 4 means not only will it do bigger stills but it can now capture 720p videos as well. Apple isn't specific on its tech spec page, but it looks like they've gone from the iPhone 3GS' 3:2 VGA aspect ratio to a full on 1280x720, 16x9 which will be great news to casual videographers. (Everyone else is carrying around a Mark II as well now for 1080p, right?)
The LED flash can be turned on to brighten dark moments, and while the mic doesn't seem improved, overall it's a good upgrade and might even make the iPhone 4 good enough to replace your Flip MinoHD.
Also worth noting, just like with iPhone OS 3.0, iOS 4 will let you trim and share your clips right on device. Apple is also introducing the $4.99 iMovie for iPhone app for more advanced video editing, theming, transitions, and titling.
We'll cover the built-in functionality in our iOS 4 walkthrough and as soon as iMovie for iPhone ships, we'll get you a full review. Suffice it to say, if you don't mind working on a 3.5" screen, the demos look fantastic.
Folders
iOS 4 has the same 11 home screens as iPhone OS 3.0 but thanks to Folders you aren't limited to 180 apps anymore -- you can shove 12 into the space that previously took only 1, meaning 2160 is you new limit. Strangely, only 9 apps are shown on folder icons instead of the 12 that lurk inside, but thanks to the Retina Display those tiny 9 should look incredibly sharp and clear enough to identify even without the smart folder naming.
However, while Jobs again singled this out as an iPhone 4 feature, it should work (if not as sharply) on all iOS 4 devices and so we're covering it in our iOS 4 walkthrough instead.
Noise-canceling microphone
It turns out two microphones on the iPhone 4 are more than twice as good as one. The reason is, like some other devices before it, iPhone 4 is using that second mic for noise cancelation. Whatever sounds it pics up that aren't picked up by the main mic at the bottom -- the one you're talking into -- get digitally removed from the audio meaning the person at the other end has a far better chance of hearing more of what you're saying and less of the party, traffic, or other commotion going on around you.
Gyroscope
Being able to more precisely control position in 3D space on iPhone 4? Terrific. Watching Steve Jobs play Jenga on the WWDC stage? Priceless. Both come courtesy of the new gyroscope included in the iPhone 4, no doubt at the behest of game developers. It will do for the iPhone what Wii Motion Plus did for Nintendo -- make good control much, much better. With 3-axis detection, rotation around gravity, advanced motion sensing is a reality. (If you're not a gamer, that translates into augmented reality apps, which should find fine use of it as well).
Even better, Apple has packaged it up along with the accelerometer to create CoreMotion API for developers so it can be more easily integrated into apps, and more elegantly degraded down to accelerometer alone for previous generation devices that don't have a gyro. (Just like CoreLocation does if GPS isn't present).
Stainless steel antenna bands
When Apple says things like they created their own stainless steal alloy for the iPhone 4 band, it just sounds like they're showing off. When they explain that not only does the band form the main structure of the device (allowing for more room inside), but the gaps -- as complained about in earlier device leaks -- are caused by it being part of the antenna system of the phone, it's exactly them showing off.
The structural part is a take-off of the unibody technology that debuted with the MacBook Air in 2008 and has since spread across the MacBook line and into the iMac and iPad. The antenna part? Well, we'll have to wait and see what difference if any it makes in the iPhone 4 reception -- particularly on AT&T. If it improves that there likely won't be a single complaint about the gaps, not ever again.
Apple A4 processor
The Apple A4 system on a chip (SoC) debuted with the iPad. While Apple isn't making their own components (yet?), they are taking the ARM Cortex A8, revving it up to 1GHz, and pairing it with an Imagination PowerVR SGX to incredibly performant, even more incredibly power saving results.
Apple truly believes that people serious about software make their own hardware, and with iPhone 4 they're starting to take that down to the silicon level.
Battery life
Thanks to the Apple A4 and the larger battery crammed into the iPhone 4, battery stats look better than ever, and even match the iPad for video playback.
Talk time: Up to 7 hours on 3G, 14 hours on 2G
Standby time: Up to 300 hours
Internet use: Up to 6 hours on 3G, 10 hours on Wi-Fi
Video playback: Up to 10 hours
Audio playback: Up to 40 hours
Other specs
A few more iPhone 4 specs deserve mention.
Height: 4.5 inches (115.2 mm)
Width: 2.31 inches (58.6 mm)
Depth: 0.37 inch (9.3 mm)
Weight: 4.8 ounces (137 grams)
So, essentially the same size as previous iPhones, but 24% less depth. Which is crazy. There has to come a point where increasing the components, and size of the components in the device becomes more important than thinning it out. Right?
Like previous years, iPhone 4 comes in black and white. Unlike previous years, iPhone 4's white option isn't back-only -- even the glass front plate comes in white.
UMTS/HSDPA/HSUPA (850, 900, 1900, 2100 MHz)
GSM/EDGE (850, 900, 1800, 1900 MHz)
802.11b/g/n Wi-Fi (802.11n 2.4GHz only)
Bluetooth 2.1 + EDR wireless technology
Pentaband radio is almost as crazy, and certainly good news to people in countries like New Zealand where the additional frequencies will be most welcome. People hoping for the 1700 MHz band for T-Mobile 3G will unfortunately remain disappointed.
802.11n is welcome, the 2.4GHz only is not. That's the same, busy, interference-laced band most of the slower 802.11 protocols slum around in, not to mention microwaves and garage door openers. Now that dual-band routers (like Apple's own Airport Extreme since 2009) can support both older standards and the newer, higher bands, it's unfortunate we're not going to get to
It looks like iPhone 4 supports the same PCM stereo audio in .avi file format as iPad, which I thought was for importing footage from older video cameras via the Camera Kit USB dongle. If it is, then does that mean the Camera Kit will work with iPhone 4? (It doesn't with iPhone 3GS under iOS 4).
VGA cable support is listed, so apps that choose to make use of it can be output through the dock to VGA adapter that was released alongside the iPad. Carrying presentations around with the iPhone will be a great ultra-mobile solution. (Hollywood probably won't let too many of their movies escape that way, however).
Conclusion
Steve Jobs was right, iPhone 4 is Apple's biggest leap forward since the original iPhone 2G they rightly claim re-invented the smartphone market. Is it big enough to re-re-invent it? That's impossible to answer until we've reviewed it but the odds are long -- that type of thing typically only happens once every decade or two, not year or three. Still it's one of the most significant pieces of engineering to date and that's saying a lot.
TiPb will have a complete iPhone 4 review as soon as Apple makes it available and a buyers guide before it goes up for pre-order to help you decide if and when to buy it or upgrade to it.
In the meantime check out TiPb's iOS 4 preview to see the software Apple's bringing to bear on this amazing piece of hardware.
(And if I've missed anything in this preview, point it out in comments so it can be added in).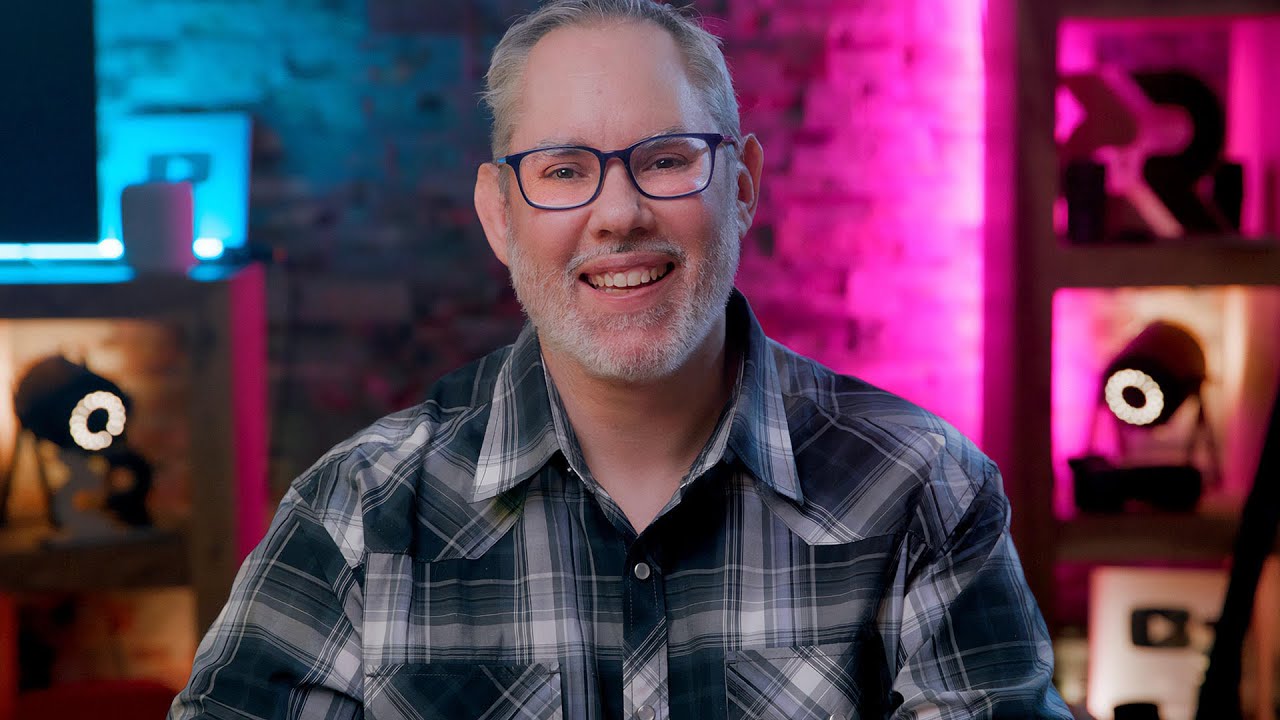 Rene Ritchie is one of the most respected Apple analysts in the business, reaching a combined audience of over 40 million readers a month. His YouTube channel, Vector, has over 90 thousand subscribers and 14 million views and his podcasts, including Debug, have been downloaded over 20 million times. He also regularly co-hosts MacBreak Weekly for the TWiT network and co-hosted CES Live! and Talk Mobile. Based in Montreal, Rene is a former director of product marketing, web developer, and graphic designer. He's authored several books and appeared on numerous television and radio segments to discuss Apple and the technology industry. When not working, he likes to cook, grapple, and spend time with his friends and family.