iPhone 5 Retina wallpapers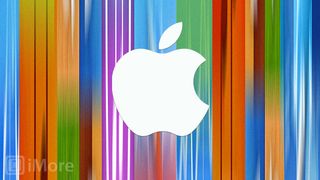 Looking for some hot Retina wallpapers to jazz up your brand new iPhone 5? Of course you are! And of course the iMore Forums have you covered! We've been stockpiling Retina wallpapers since the new iPad launched, and any and all of them would look fantastic on your new iPhone 5! All you have to do is sign into the iMore Forum, pick the wallpaper you like, touch and hold on it and then save it to your Camera Roll, then crop, scale, and rotate it to perfection and it's yours!
We've got the Avengers, Batman, Tron, and more! Here are some of my favorite iPhone 5 wallpapers:
Get the best of iMore in in your inbox, every day!
Senior Editor at iMore and a practicing therapist specializing in stress and anxiety. She speaks everywhere from conferences to corporations, co-host of Vector and Isometric podcasts, follow her on Twitter @Georgia_Dow and check out her series at anxiety-videos.com.
Hopefully i dont get in trouble for this... but this is the site i use http://interfacelift.com/wallpaper/downloads/date/apple/iphone_5/

Looks like that's where Cult of Mac got theirs.... http://www.cultofmac.com/192313/heres-15-spectacular-wallpapers-for-your...

I hope I'm allowed to post this but some other websites
http://iphone5wp.com
http://iphoneloot.net (mine)
http://myiphone5wallpapers.com

Hey guys, can you give me feedback. I just release an app for the iphone 5. is called Skinz. check it out. www.iphone5skinz.com or download it from here href="https://itunes.apple.com/us/app/skinz/id562400156?ls=1&mt=8&at=10l3Vy&ct...

http://www.ilikewallpaper.net/iPhone-5-wallpapers provides a lot of amazing iPhone 5 wallpapers, daily update, pls check it.
Thank you for signing up to iMore. You will receive a verification email shortly.
There was a problem. Please refresh the page and try again.